Dulytek® Retrofit Rosin Two Channel Heat Caged Plate Kit, 3" x 6" Food-Grade Anodized Aluminum Dual Heating Plates, for 10 - 20 Ton Shop Presses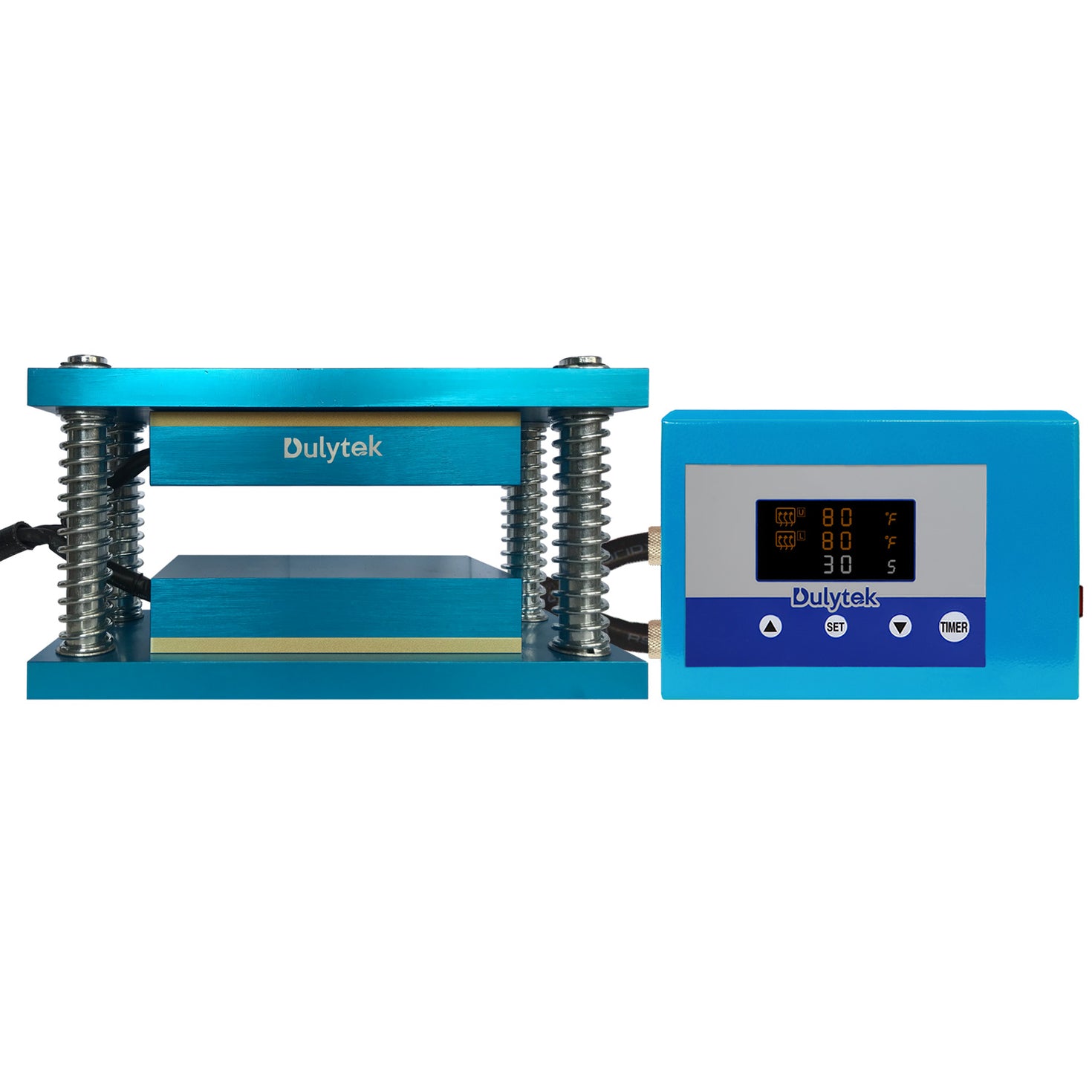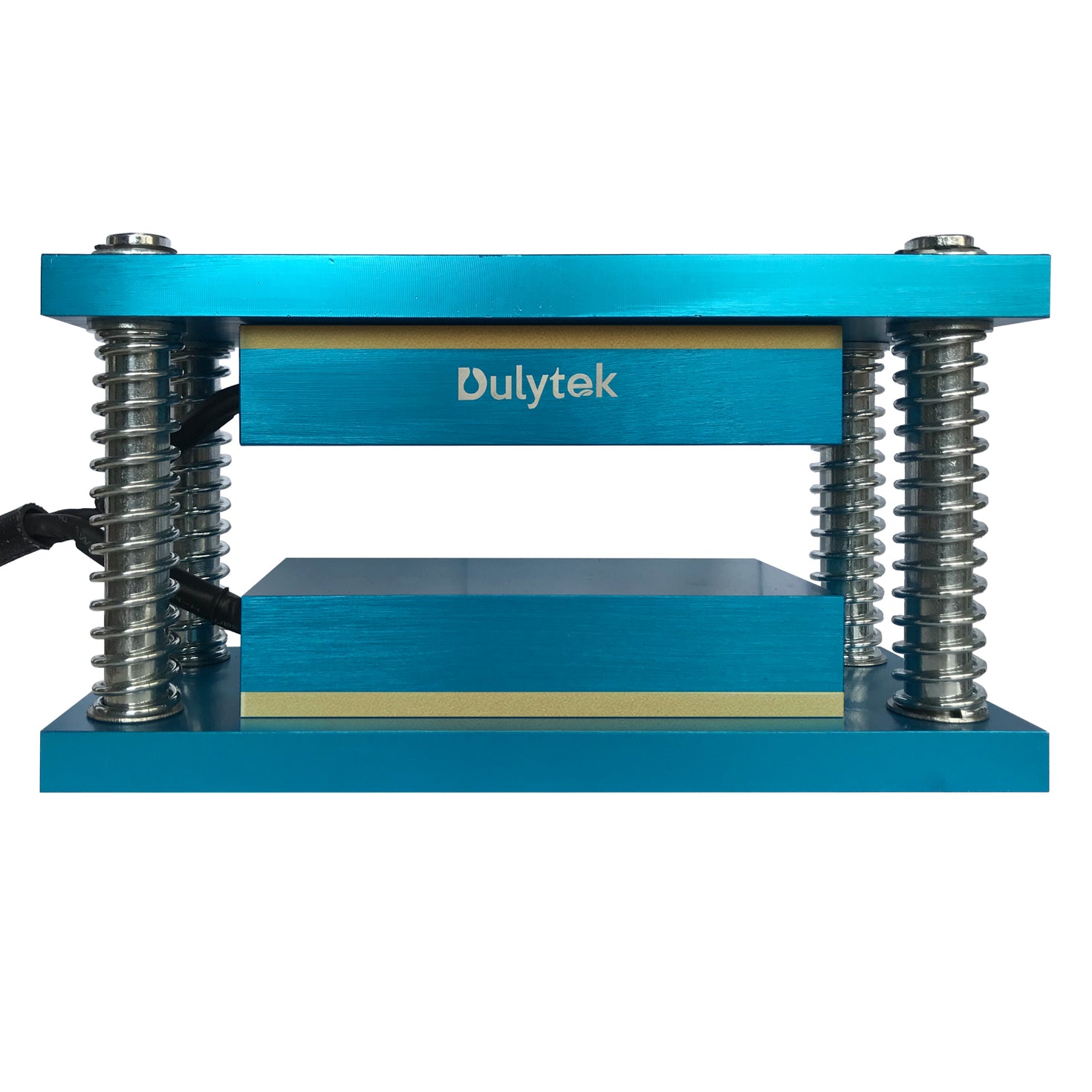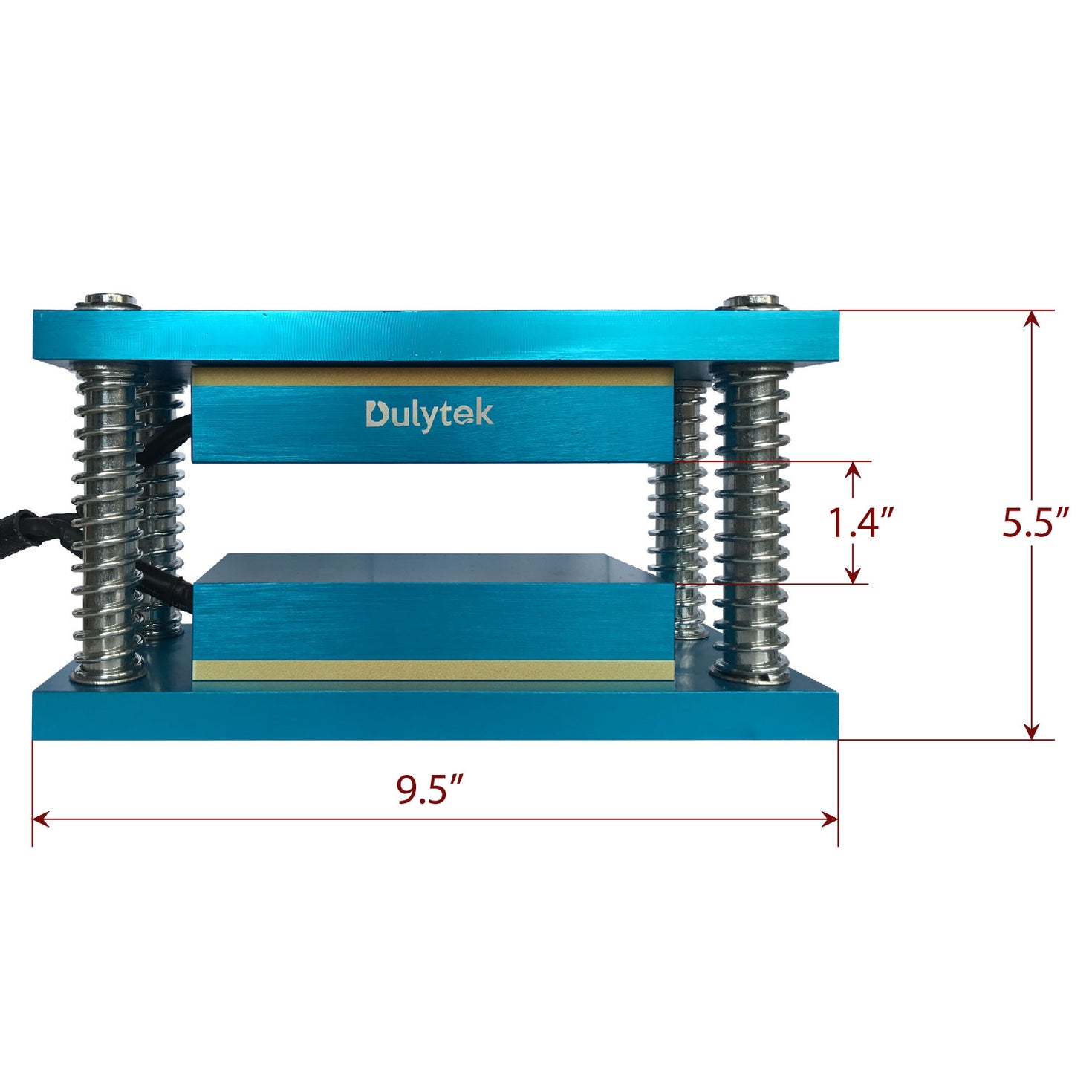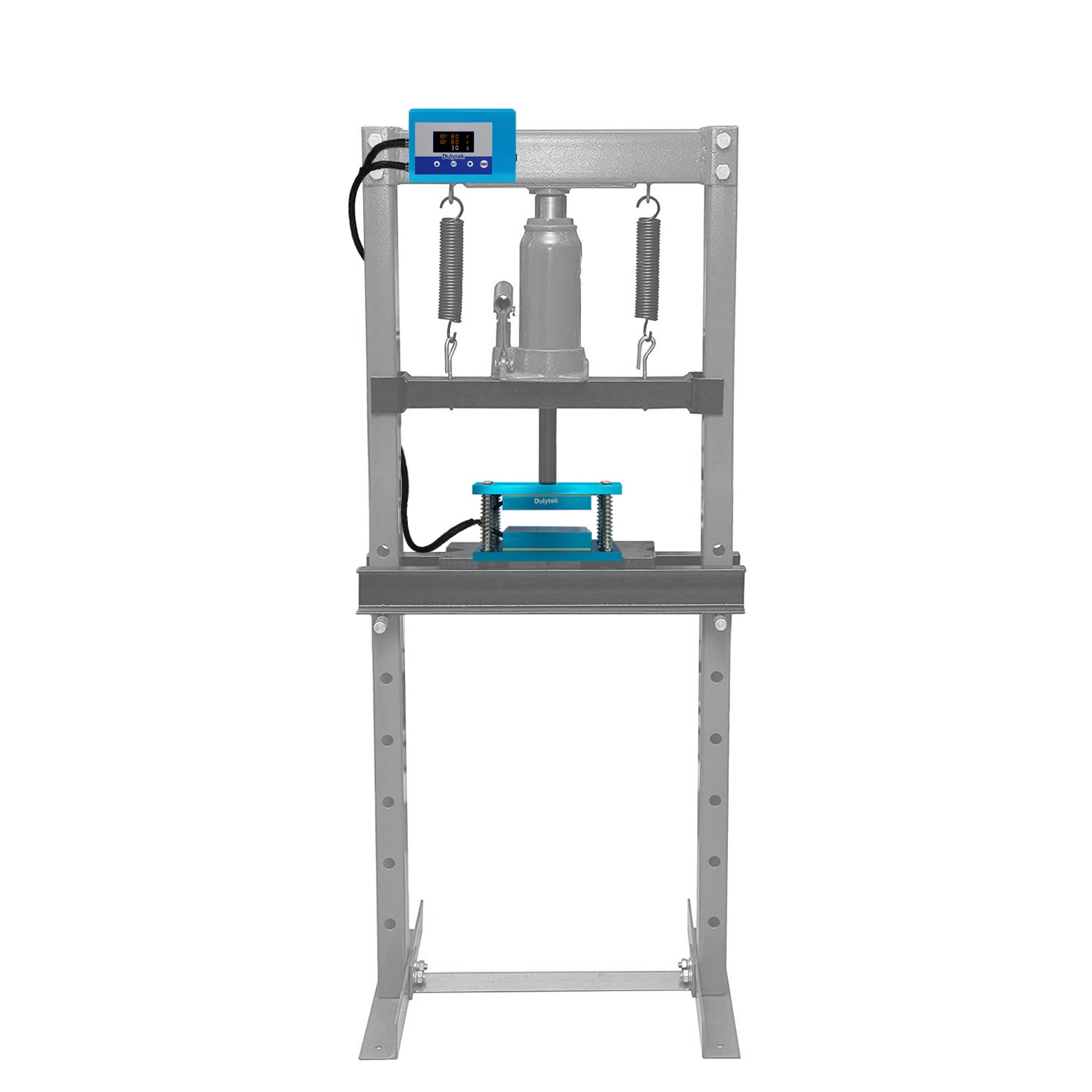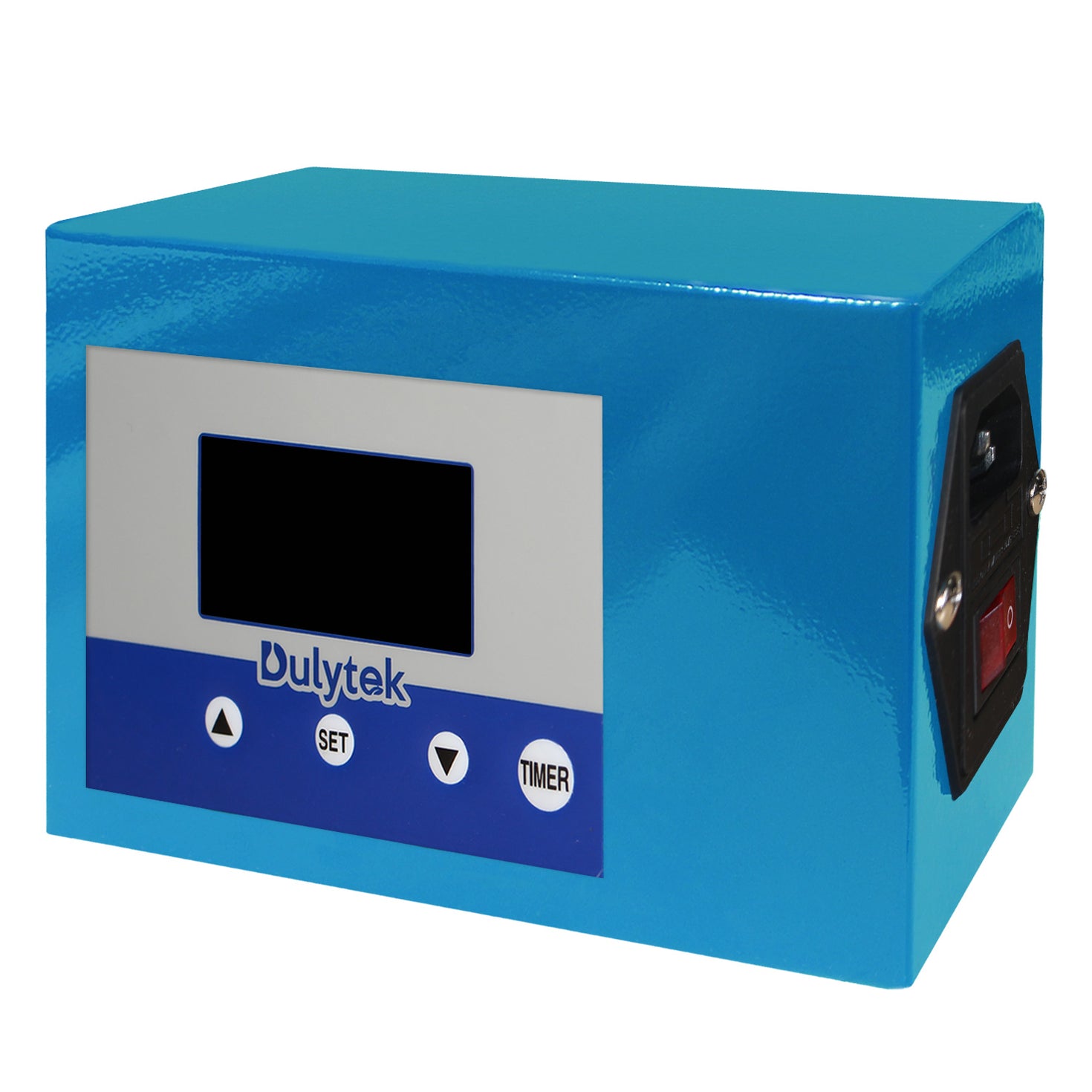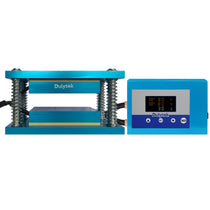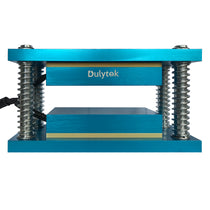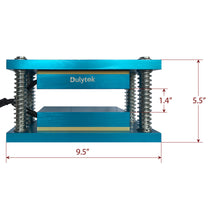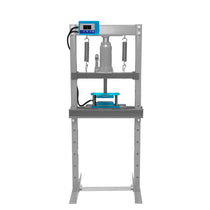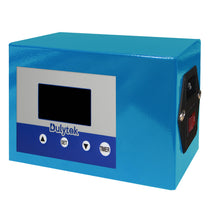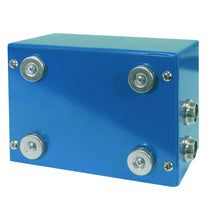 PRODUCT INFORMATION
ROSIN PRESSING TIPS
CUSTOMER REVIEWS
PRODUCT INFORMATION
Dulytek® Retrofit Rosin Two Channel Heat Caged Plate Kit works with 10 to 20 ton hydraulic or pneumatic (air-operated) shop presses (not included) and comes with a compact temperature and timer controller. The kit is equipped with 3 by 6 insulated anodized aluminum plates capable of squashing up to an ounce (30 grams) of plant material per load at a low temperature offering high yields and exceptional flavor and aroma. The temperature/timer control module regulates heat plates separately and features magnetic feet for easy mounting anywhere on your press. This unit is perfect for people to take advantages of their shop presses to maximize their solventless yields, extract the highest quality materials, and press larger quantities at once. 
The plate kit is available in two versions: 110V for North American and 220V  for European and Australian customers. Please note that the 220V plates are not shipped to US and Canada addresses.
Technical Specifications:
Maximum pressure: Up to 40000 lb / 20 Ton
Heating plate size: 3 x 6 inch / 76 x 152 mm
Maximum temperature:

302

 °F / 

150

 °C

Timer range: 0 - 999 sec
Two channel heating: yes
Voltage: 110 V / 220 V
Power: 700 W
Product weight: 12.8 lbs / 5.8 kg
Certifications: CE / RoHS
Limited warranty: 6 months for controllers; 2 years for other parts
Discreet Packaging
CUSTOMER REVIEWS
---
Would it still function properly with a 6ton

It will function, but you will not use it to its full capacity.

What size pre-press and bags would I need for this size press 3x6

Anything slightly smaller than 3 x 6. It could be 2x3, 2x4, 2x5, 2.5x4.5, 1.75x5 bags.

Can you set the temperature for each plant. or is the temp setting for both plates.

You set the temperature for each plate separately.

What exactly comes in the kit. Does it come with everything I'd need to press including the pump etc....

The kit includes the following items: the controller unit, the caged 3 x 6 inch plates with the heating cable attached, and the power cord. No pump or a shop press is included with this purchase.

Does it come equipped with the heating elements

Yes, the heating elements are embeded in the plates.

Would this work with a vise instead of a bench press? I don't have the space for a big bench press.

It works with a vise. But for good perfermance with vise, I would sugget you to choose Dulytek 3"x4" retrofit heat plate kit.

ddo you send this product to greece.Thanks in advance

Yes, we do ship orders to Greece.

Would this work with 6 ton press?

Yes, it works with 6 ton press. 

Hi. Any thoughts on doing a 220-240 V version for Europe? Looks like a winner for me, I already have a 10 tonne fly-press...

Yes, the 220V-240V version will be available in about one month.

Does it come with a power cable?

Yes, all our retrofit plate kits come with power cables.
SHIPPING
Free shipping on all USA domestic orders over $25 across all product categories.
---
PAYMENTS
We accept the following payment methods:
Credit Cards: Visa, MasterCard, Discover, American Express. The total will be charged to your card when the order is shipped.
PayPal: Shop easily online without having to enter your credit card data on the website.
---
RETURN POLICY
You can return any item purchased on Dulytek.com within 30 days of purchase.