Dulytek® Elite DE10K Hybrid Rosin Heat Press, 5 Tons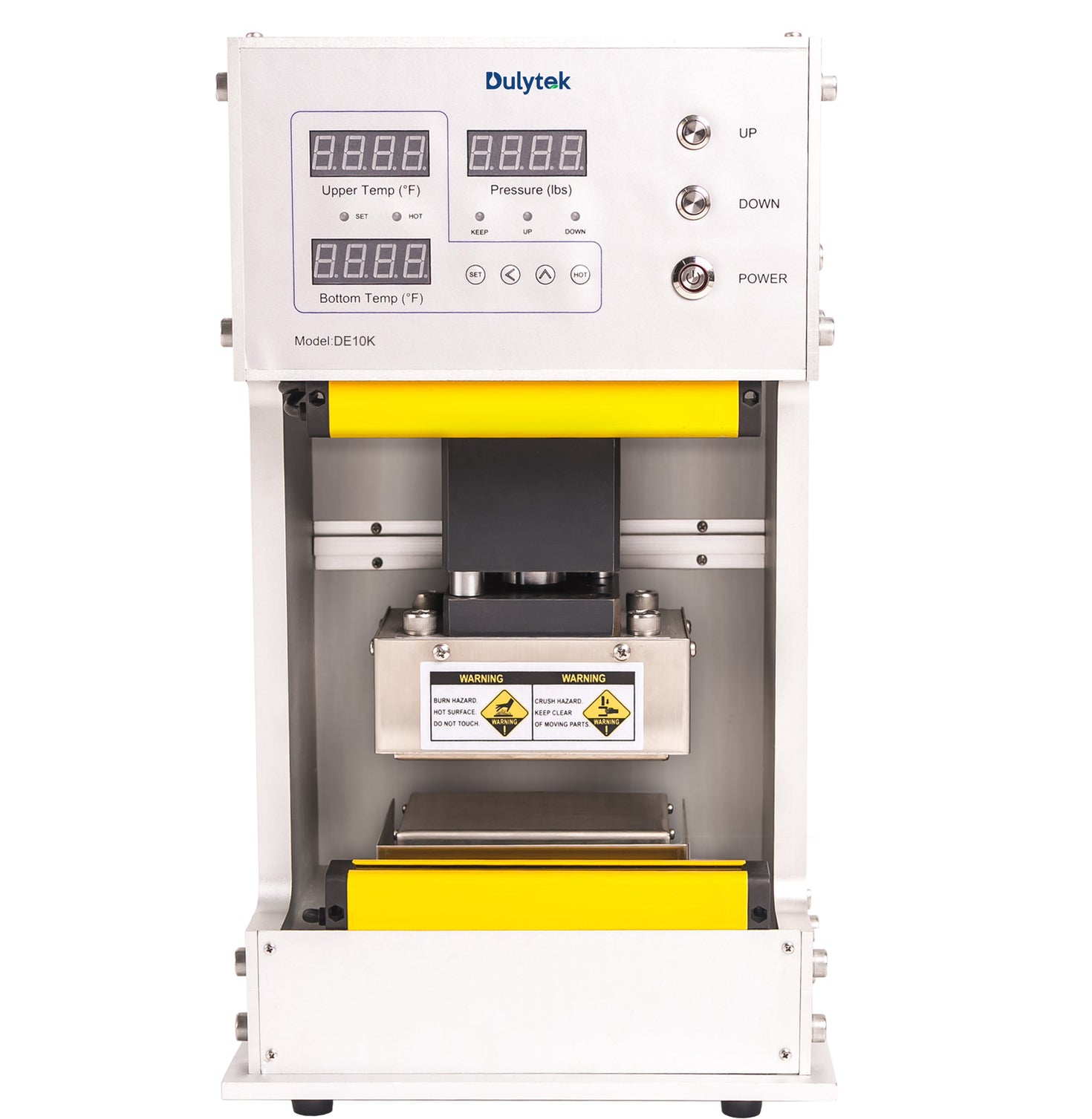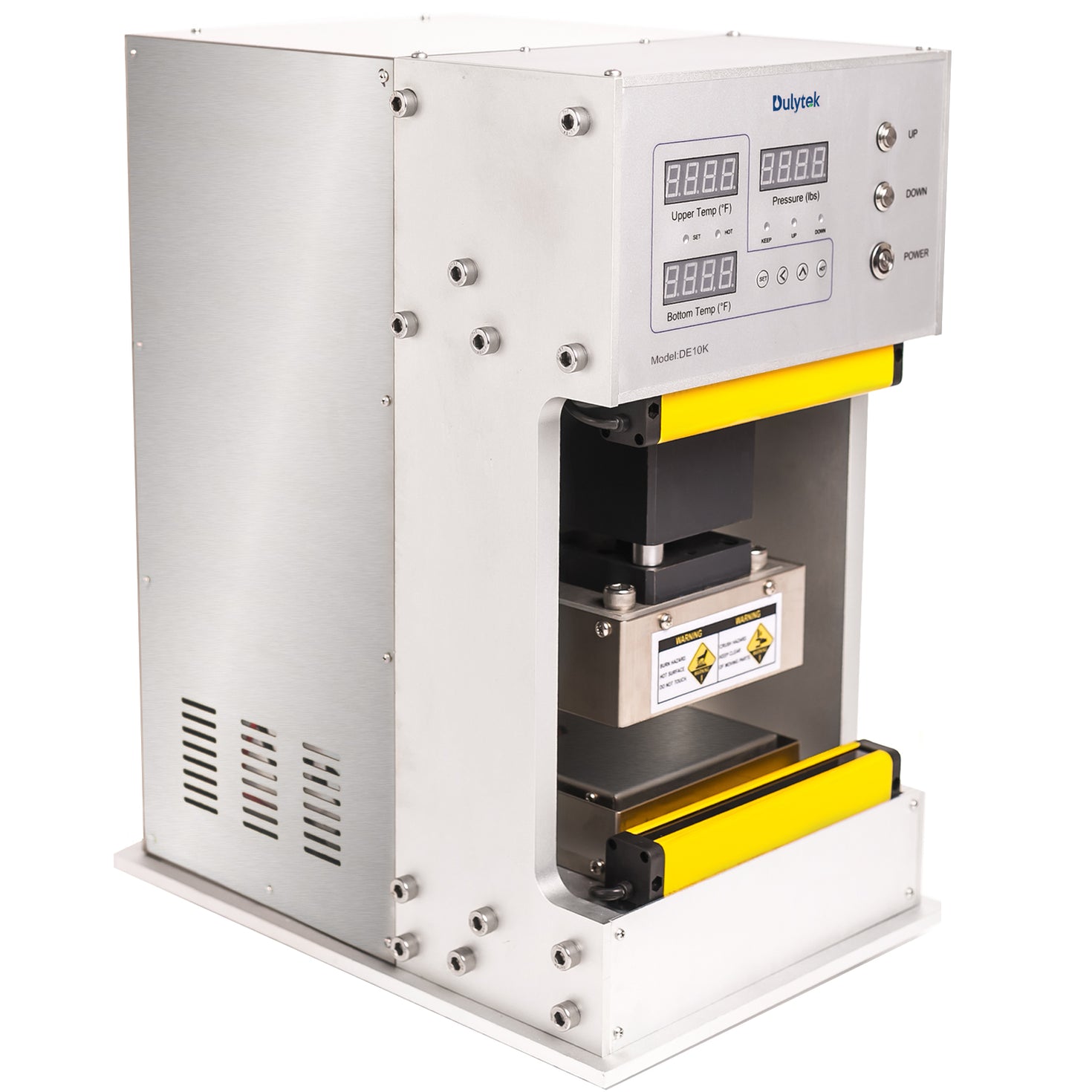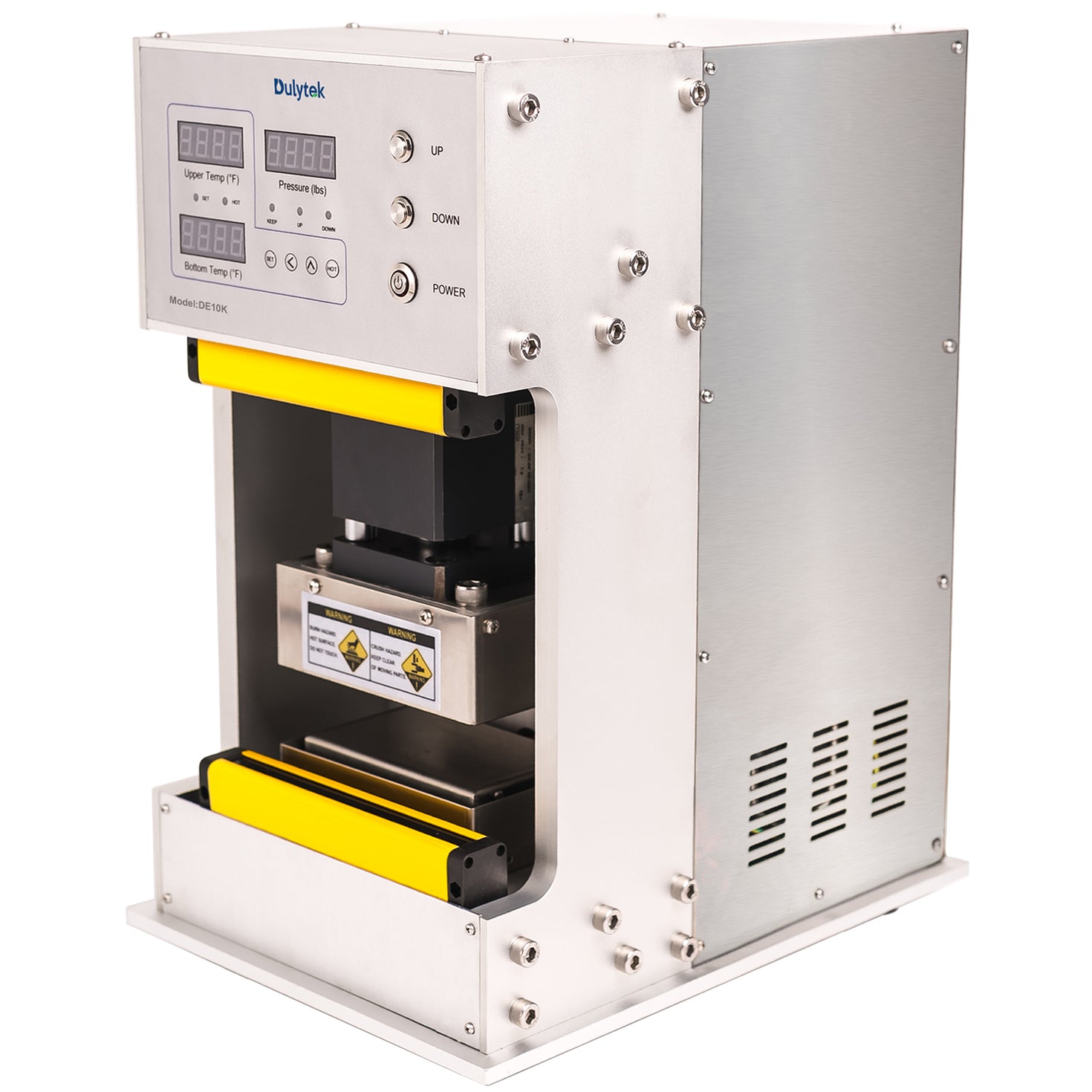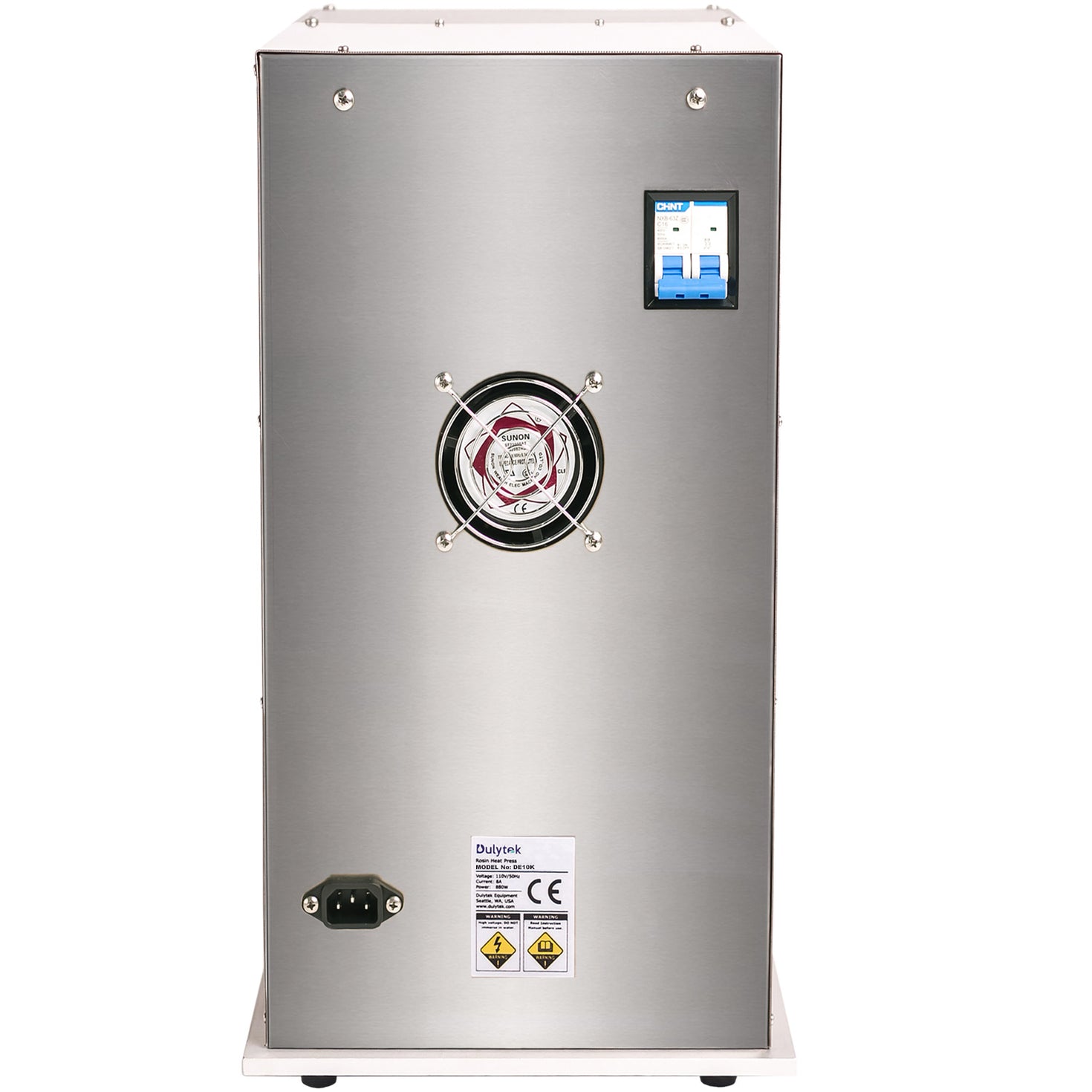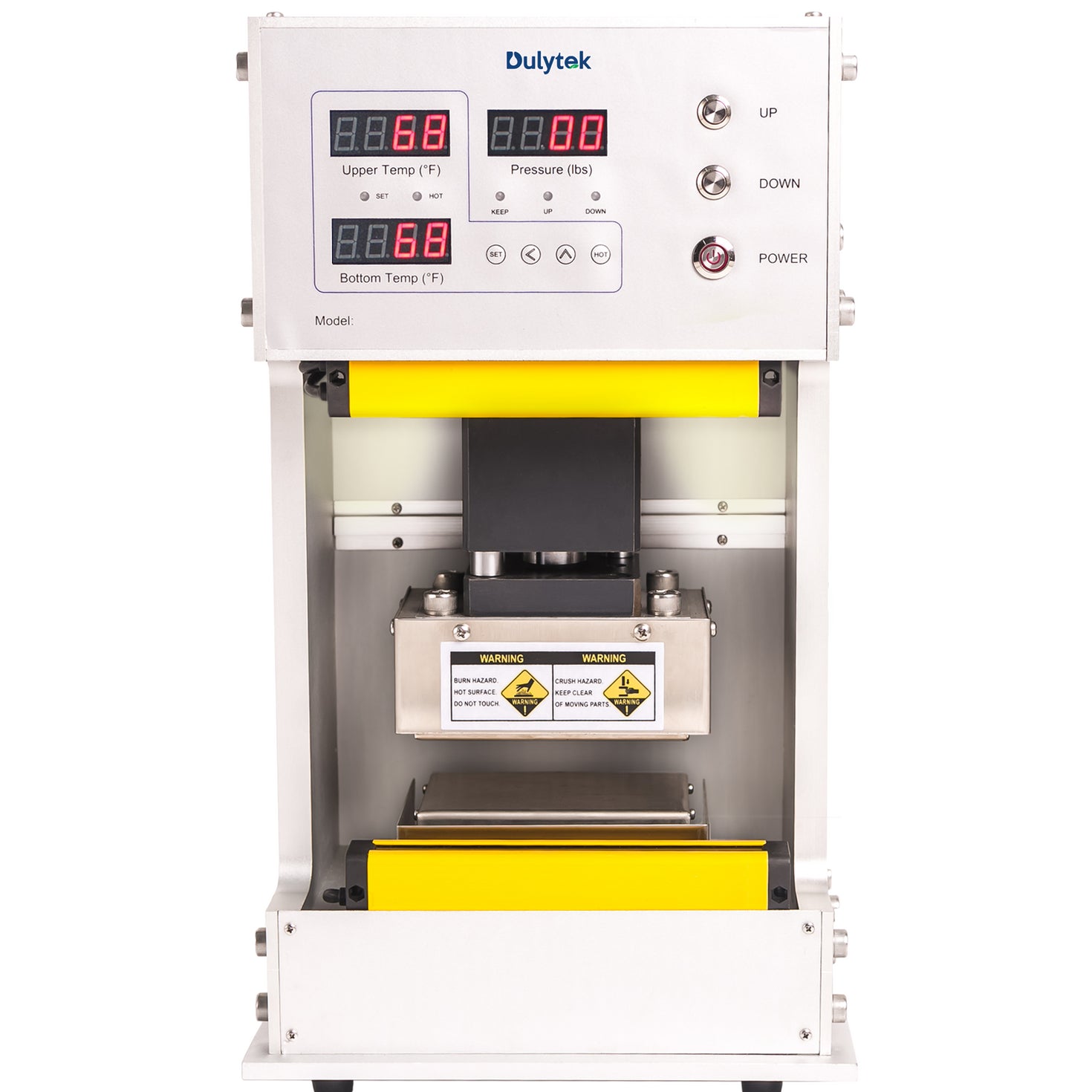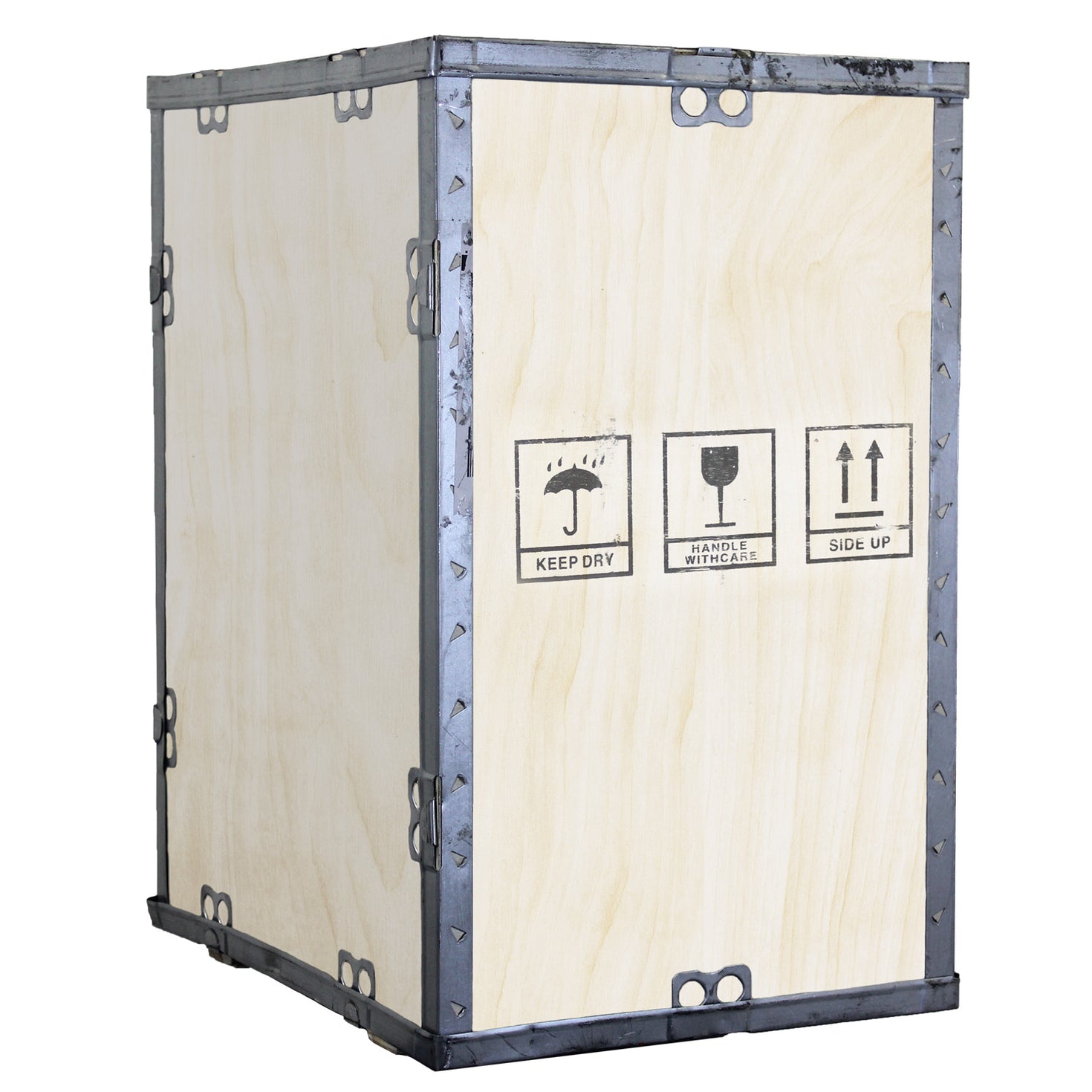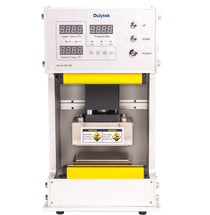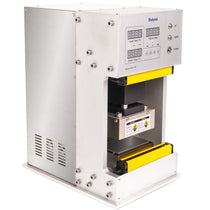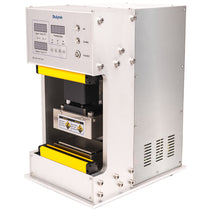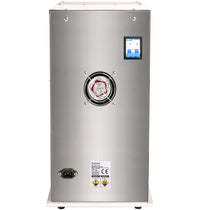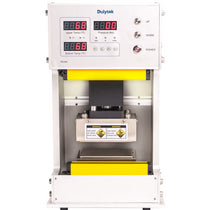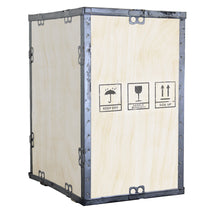 PRODUCT INFORMATION
ROSIN PRESSING TIPS
CUSTOMER REVIEWS
PRODUCT INFORMATION
The robust Dulytek® Elite DE10K Hybrid Rosin Heat Press is capable of producing up to 5 Tons of force to efficiently extract every last drop of rosin from your herbal batch. The press uses electricity to power its free-of-oil-leaking hydraulic cylinder, so no hand pumping is required with this machine. Just press the up and down button, then you can do a pressure-controlled or gradual pressing. The 3" x 5" heating plates are made of food-grade stainless steel, that is inert to your pressing material and offers excellent heat distribution. Both plates are further insulated to prevent heat loss to other parts of the press. The dual temperature control allows you to adjust temperature for the platens and use a lower recommended temperature settings to produce premium quality oil with the best aroma, taste, and clarity. The press is equipped with safety sensors that prevent you from starting press if your hands are in the way of the moving parts. The DE10K press is intended for enthusiasts, growers, and extraction specialists. 
Technical Specifications:
Maximum press force: 10,000 lbs / 5 Tons
Heating plate size: 3 x 5 inch
Heating plate material: Stainless steel
Maximum temperature: 300 °F
Power: 880 W
Current: 8 A
Voltage: 110 V
Product weight: 75 lb / 34 kg 
Product dimensions: 18 x 17 x 11 inch / 46 x 43 x 28 cm
Package dimensions: 20 x 19.7 x 13.5 inch / 55 x 43 x 33 cm
Package weight with the product: 86 lb / 38 kg
Certifications: CE / RoHS
Limited warranty: 6 months for major components; 2 years for other parts

Discreet Packaging
CUSTOMER REVIEWS
---
I need to be able to adjust pressure with a gauges or readout of some sort. Which models are equipped?

Our DE10K is equipped with a pressure gauge.

What is the maximum amount of fresh flower mater that it can press?

The recommended amount is up to 12 gramms.

Does it automatically release when it's done or no?

When the job is done, just press the up button, the top plate will be raised automatically.

is the pressure applied adjustable? 1 ton for 10min, 1.5 ton for ...

Yes, you can do gradually pressing by pushing the "press" button to control the pressure. By the way, for rosin press 10min is too long. You may press at 2000 lbs for 15 seconds, then at 5000 lbs for 15 seconds, then at 10K lbs for 40 - 60 seconds.
SHIPPING
Free shipping on all USA domestic orders over $25 across all product categories.
---
PAYMENTS
We accept the following payment methods:
Credit Cards: Visa, MasterCard, Discover, American Express. The total will be charged to your card when the order is shipped.
PayPal: Shop easily online without having to enter your credit card data on the website.
---
RETURN POLICY
You can return any item purchased on Dulytek.com within 30 days of purchase.