Dulytek® Hammer Style Pre-Press Pollen Mold, Stainless Steel, Two Sizes Available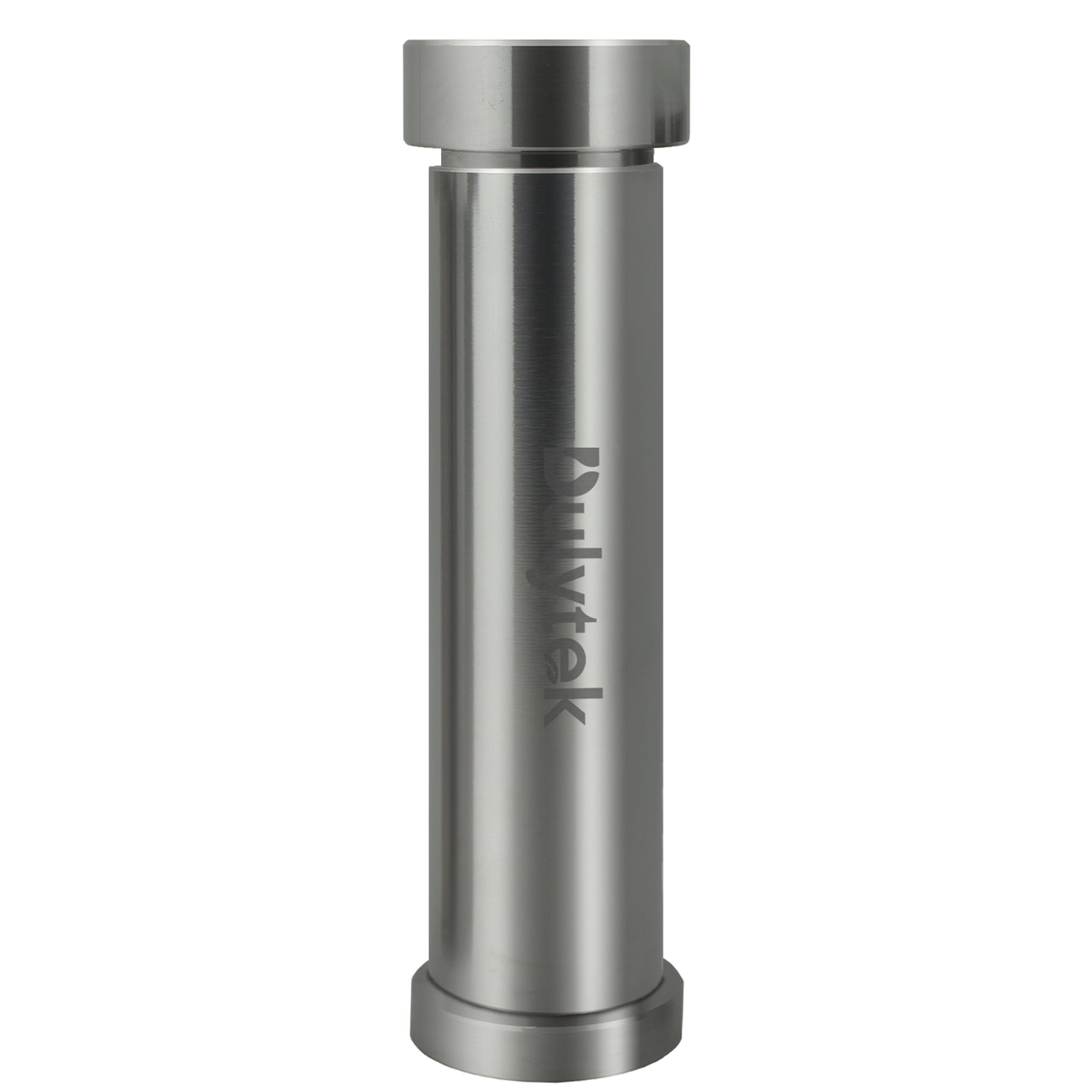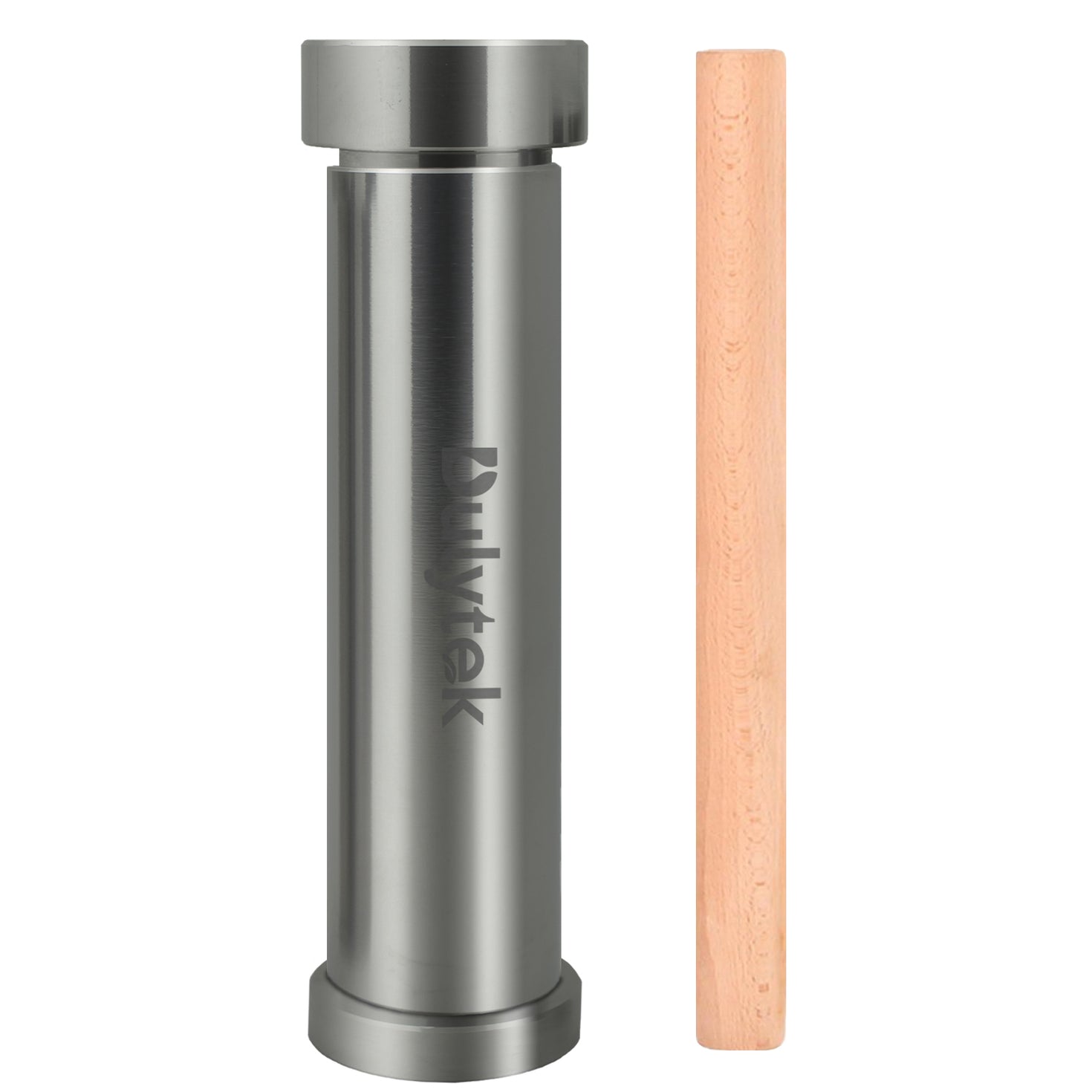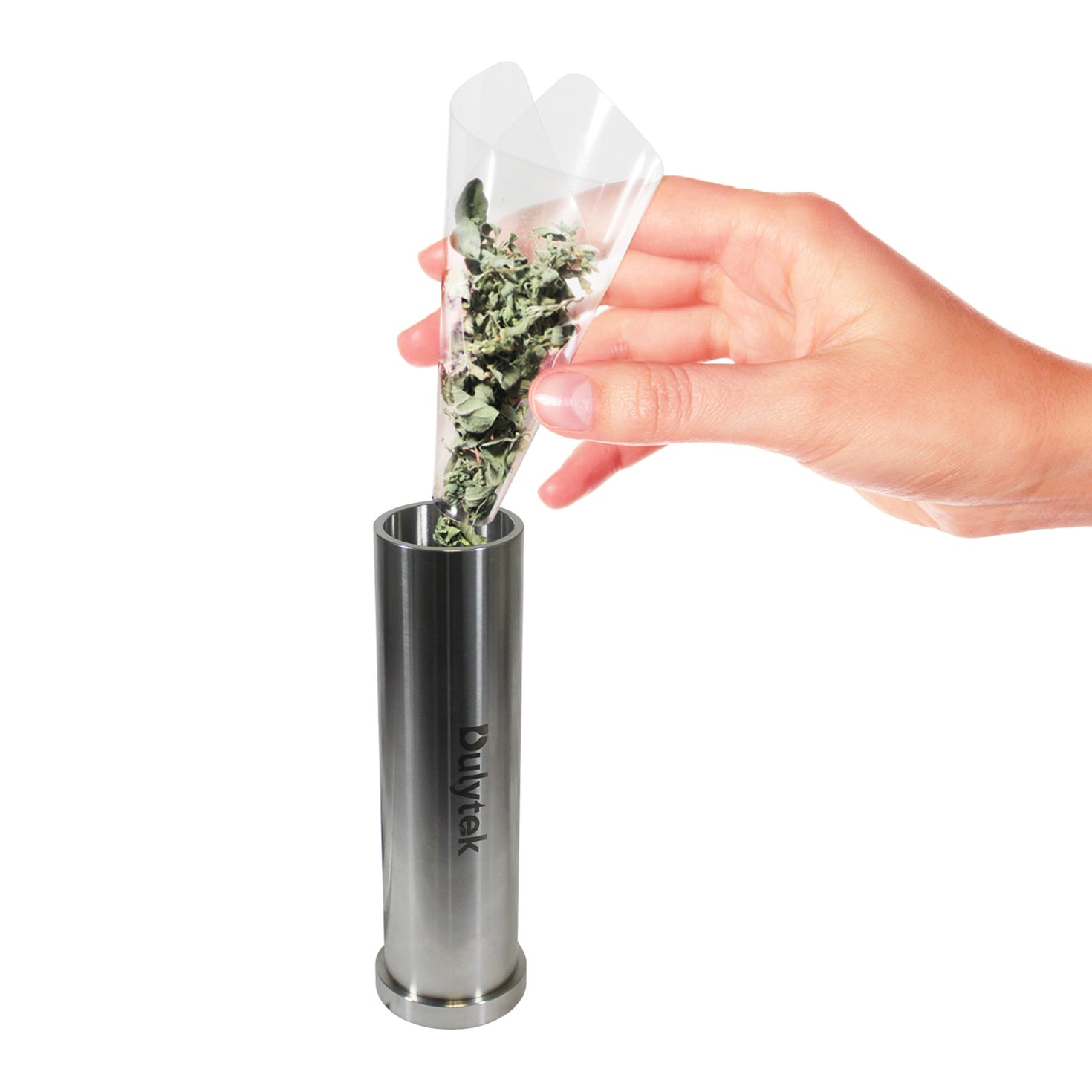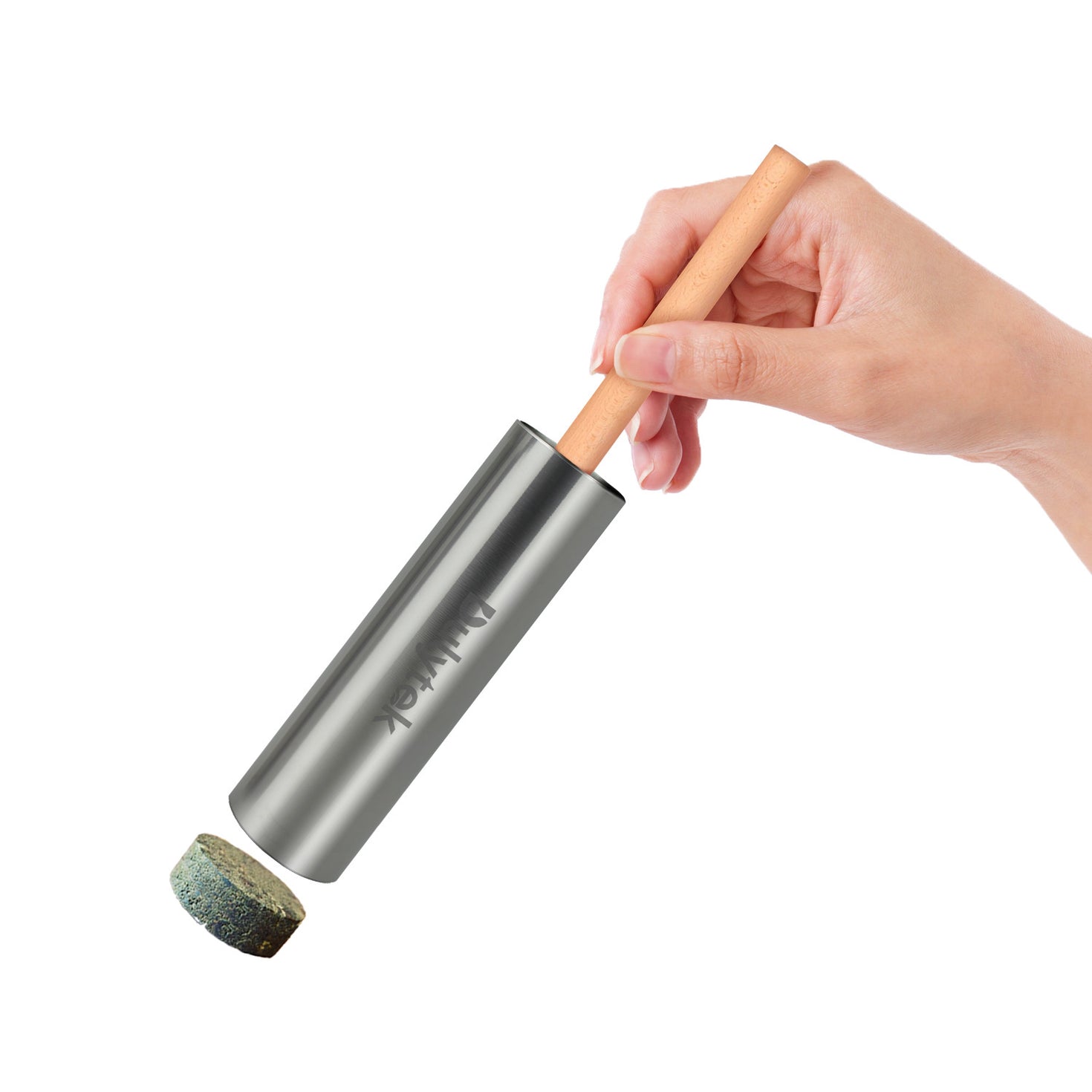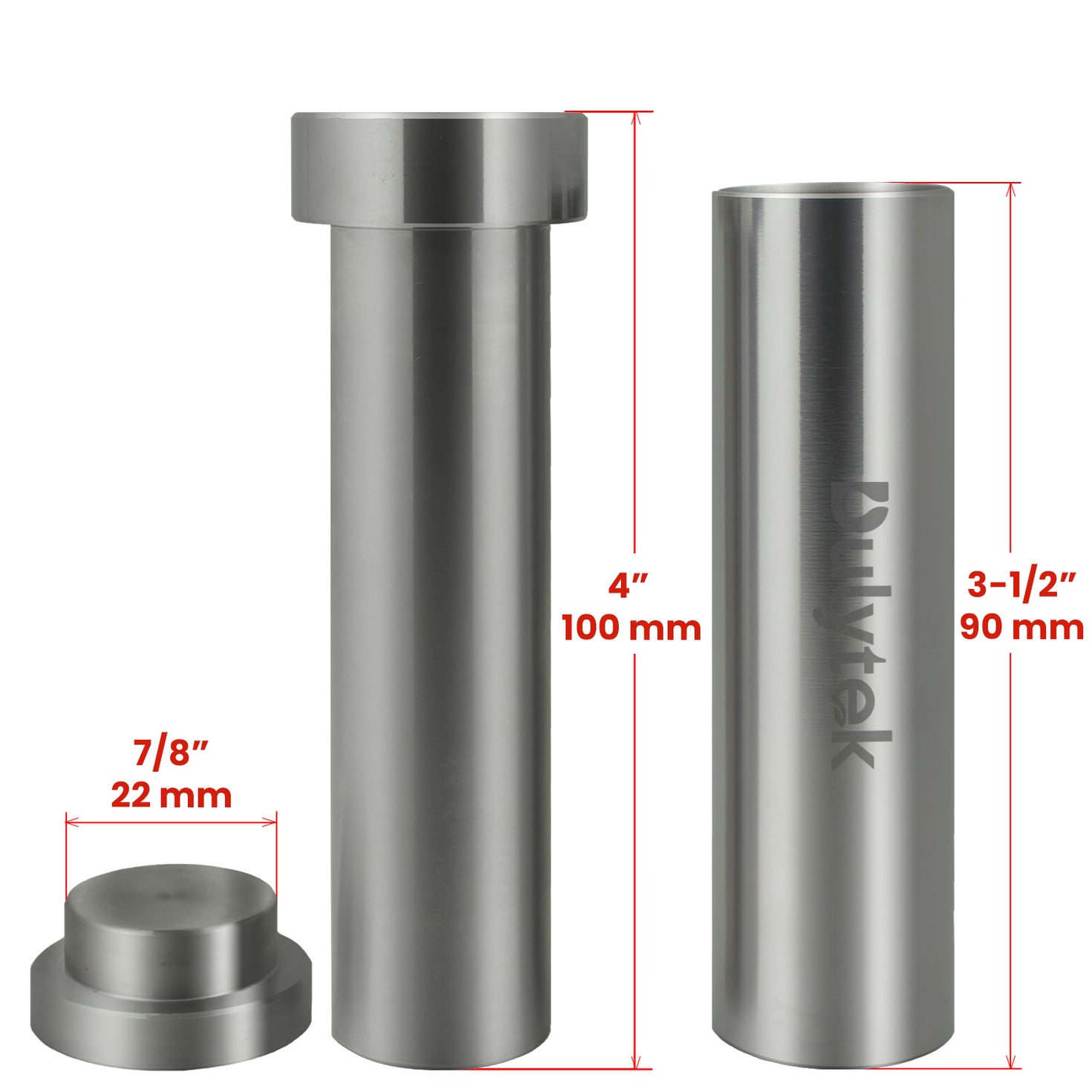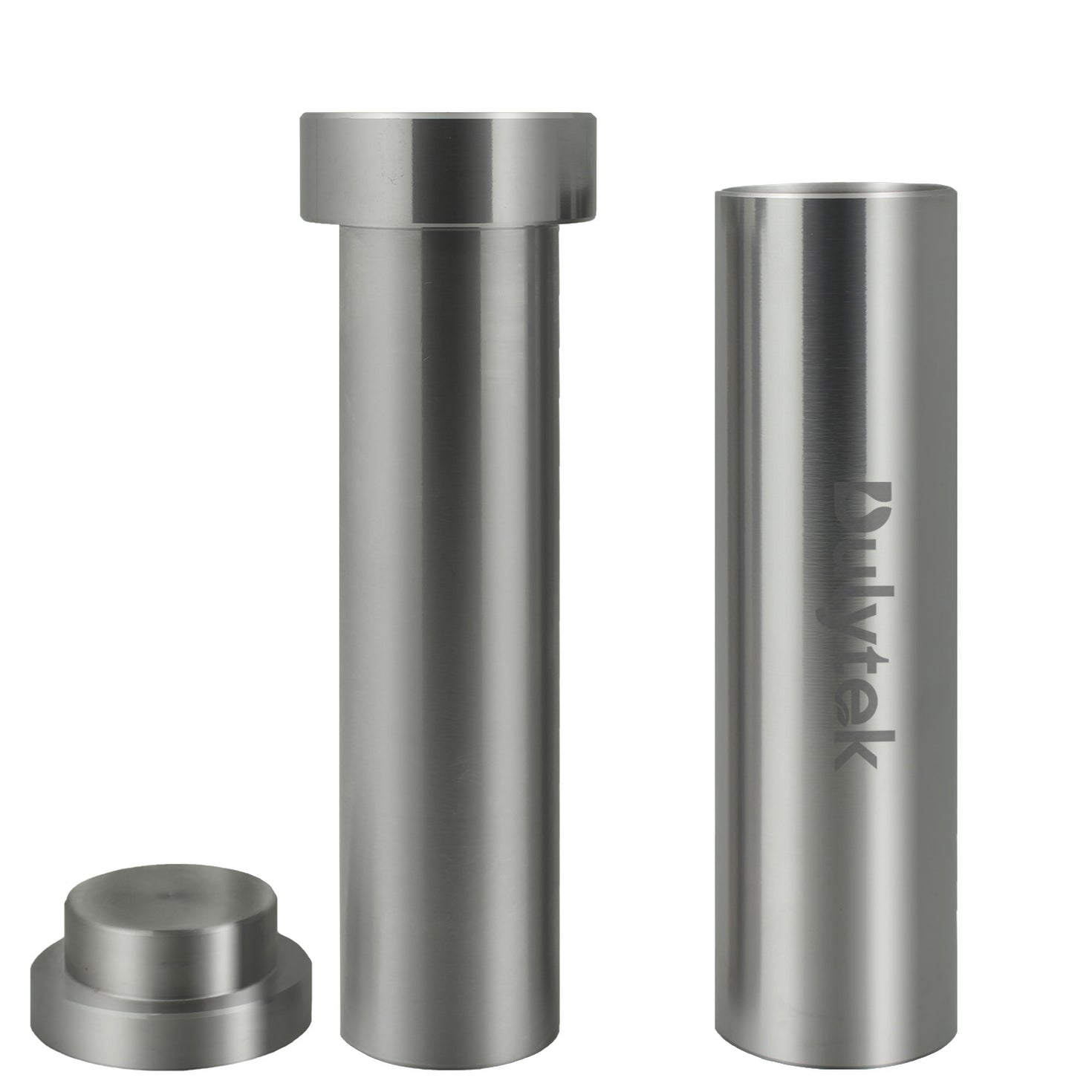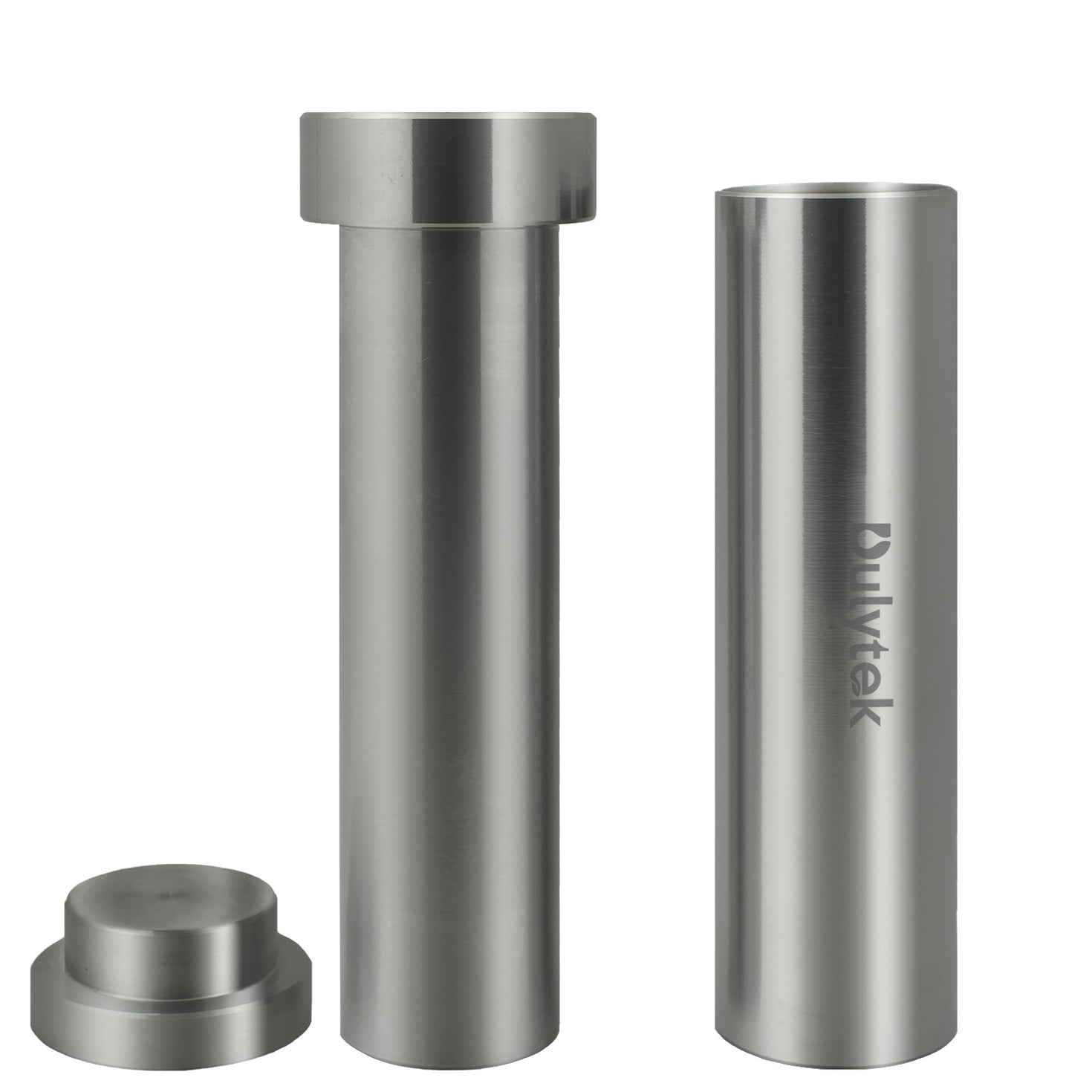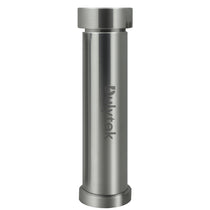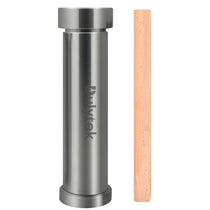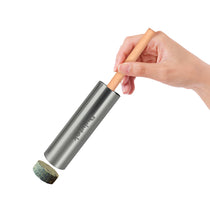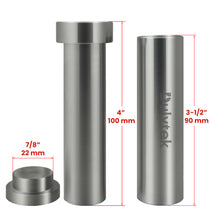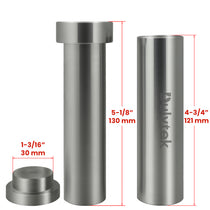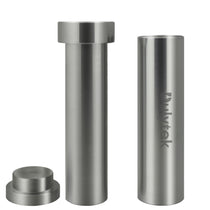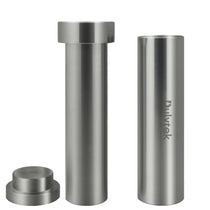 PRODUCT INFORMATION
ROSIN PRESSING TIPS
CUSTOMER REVIEWS
PRODUCT INFORMATION
Dulytek® Hammer Style Pre-Press Pollen Mold is a quick puck or wafer maker. It improves your yields and reduces filter bag blowouts during rosin pressing. The mold consists of three parts that are made of food-grade stainless steel. Just add your materials and compact them using a regular hammer. The mold comes with a complimentary wooden dowel and plastic funnel card to aid in filling the mold with herbs and removing pressed wafers.
Technical Specifications
Large
X-Large
Internal Diameter

7/8 in / 22 mm

1-3/16 in / 30 mm

Shaft Height

3-1/2 in / 90 mm

4-3/4 in / 121 mm

Dimensions when assembled, H x D
4-2/3 x 1-2/9 in/ 116 x 30 mm
5-7/8 x 1-1/2 in / 149 x 38 mm
Material Amount
up to 5 grams
up to 7 grams
CUSTOMER REVIEWS
What size bags are ideal for the large size puck? The 2" x3" bags I have are too big.

1.75"x2" should be good. But if you puck is too thick, you may use bigger bags.

How much flower material would you suggest ?

From 6 - 15 grams, depending on the thickness of the puck.

Is this possible to use it with an hydraulic press to make hash from dry kief or it will damage it?

I think it works to make hash. You may try it.

how big is the puck that comes out

The diameter of the puck will be 30 mm. The thickness of the puck depends on the amount of the material that you press.

Would this work with the DW 4000 or the DHP 7. Also what size bags? The size is xl any other sizes?

It works with DW4000 and DHP7 plates. You may use either 2"x3.5" or 2.5"x4.5" bags. If you want the puck pressed as a pretty thick one, you may choose 2.5"x4.5".
Besides this XL size pre-press, we are going to offer Large size one in April.

What are the dimensions (especially the inner dimensions) ? TIA, and BTW..your presses are fantastic.. I currently own the 6000 after owning the 1005. Both fantastic and well made to last a very long time!

The inner diameter is 30 mm. The total height of the pre-press is about 6 inch (150mm).

What's the clear plastic sheet used for?

It's a packing card; it is used to fill up the bags.
SHIPPING
Free shipping on all USA domestic orders over $25 across all product categories.
---
PAYMENTS
We accept the following payment methods:
Credit Cards: Visa, MasterCard, Discover, American Express. The total will be charged to your card when the order is shipped.
PayPal: Shop easily online without having to enter your credit card data on the website.
---
RETURN POLICY
You can return any item purchased on Dulytek.com within 30 days of purchase.