Dulytek DE40K Industrial Strength Hybrid Power Rosin Heat Press, 20 Tons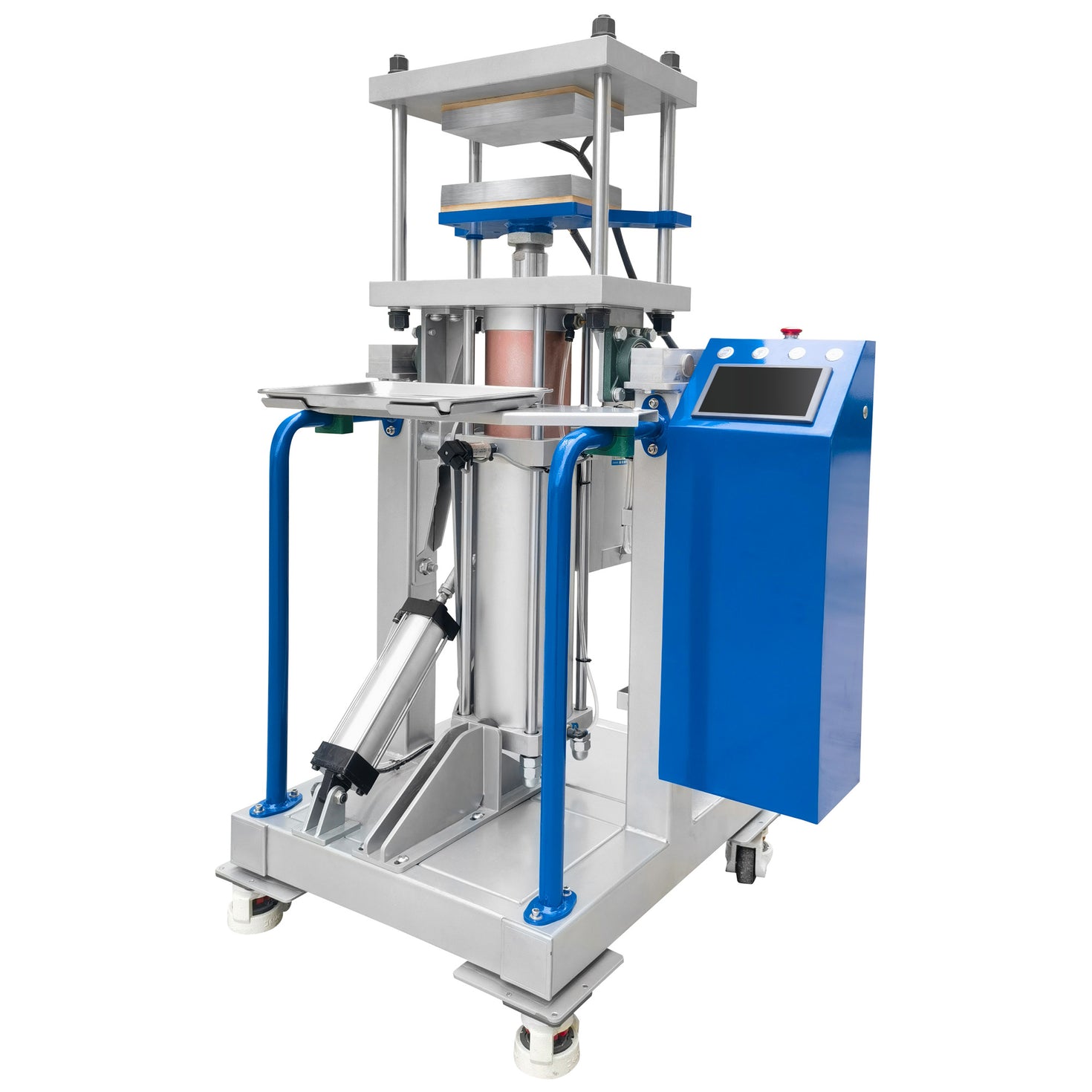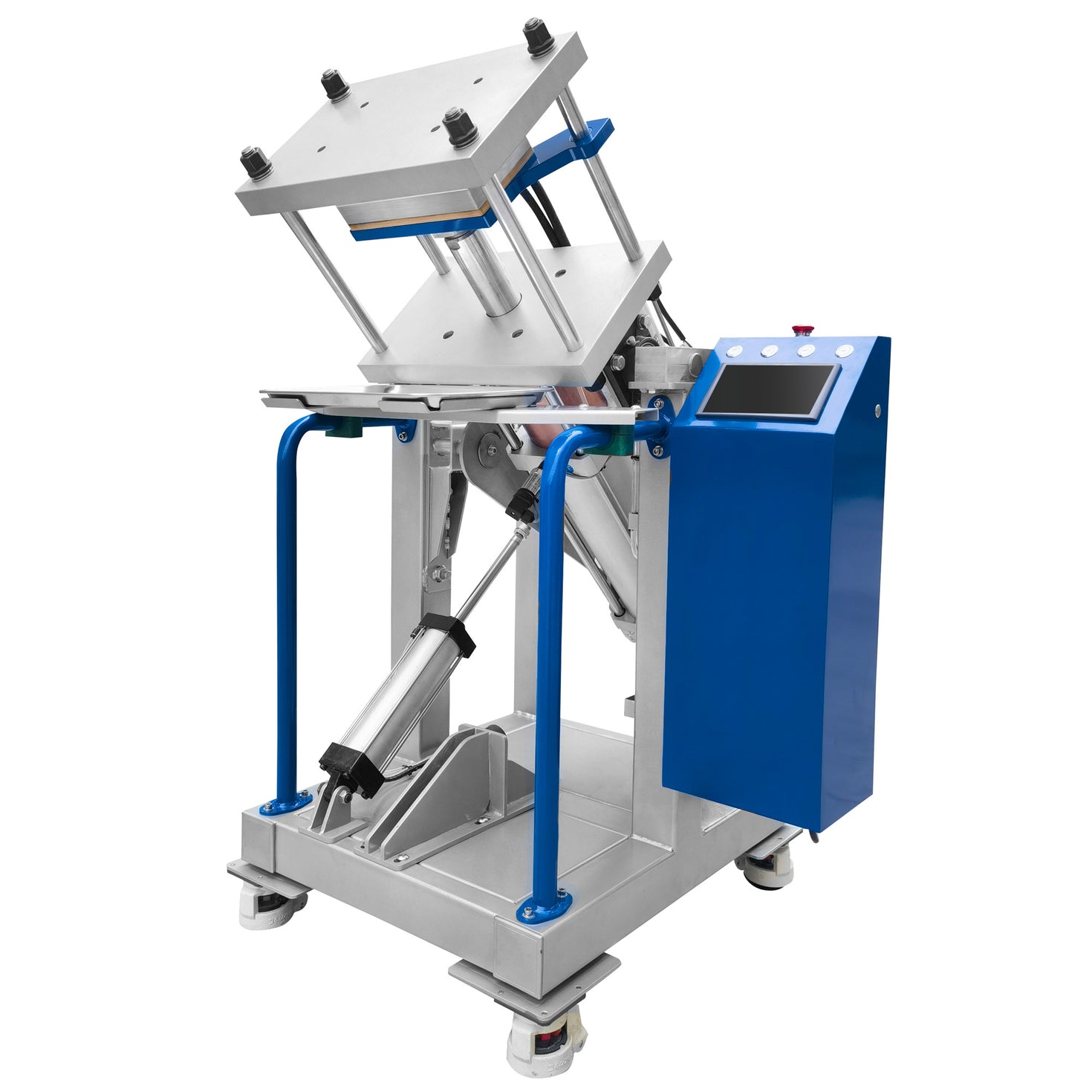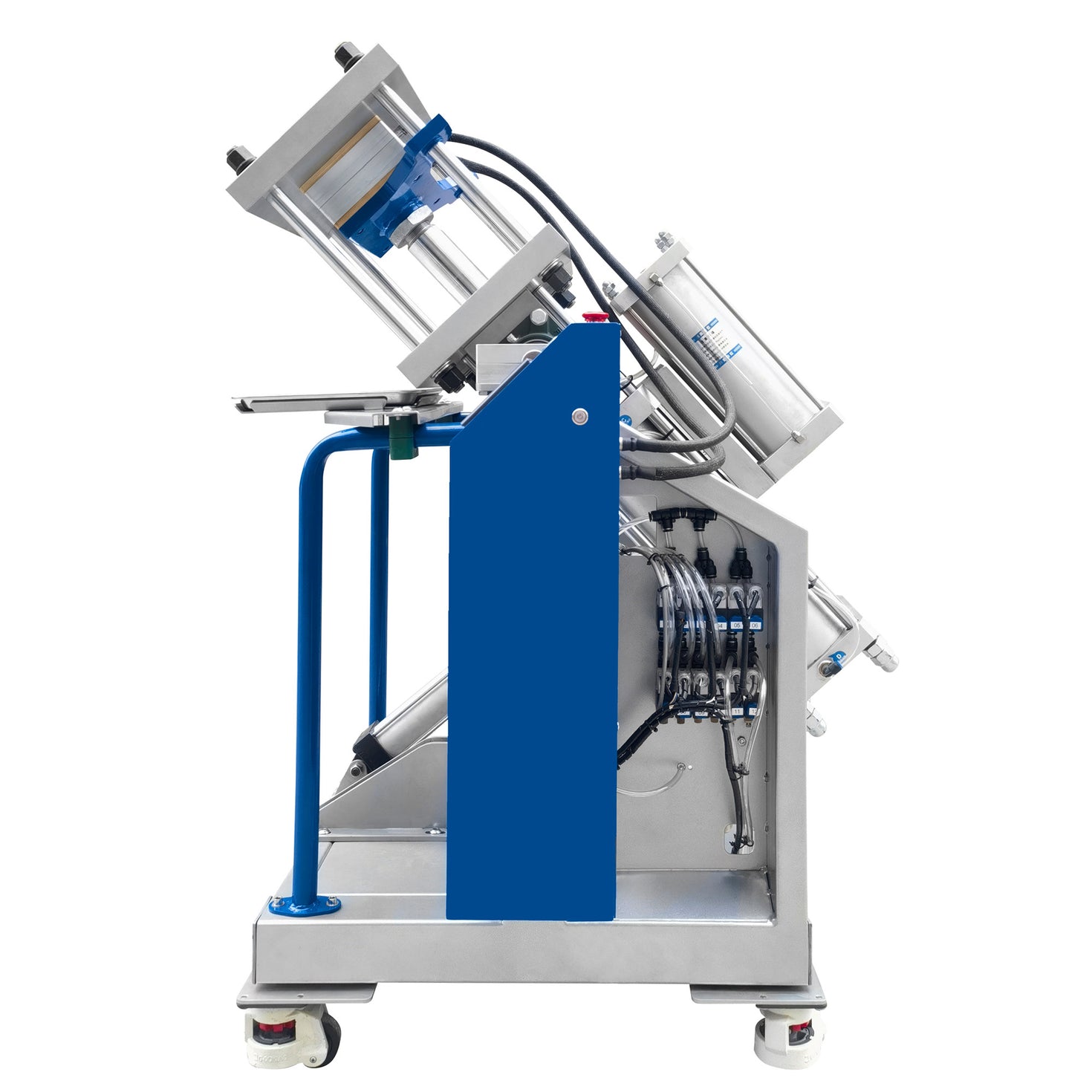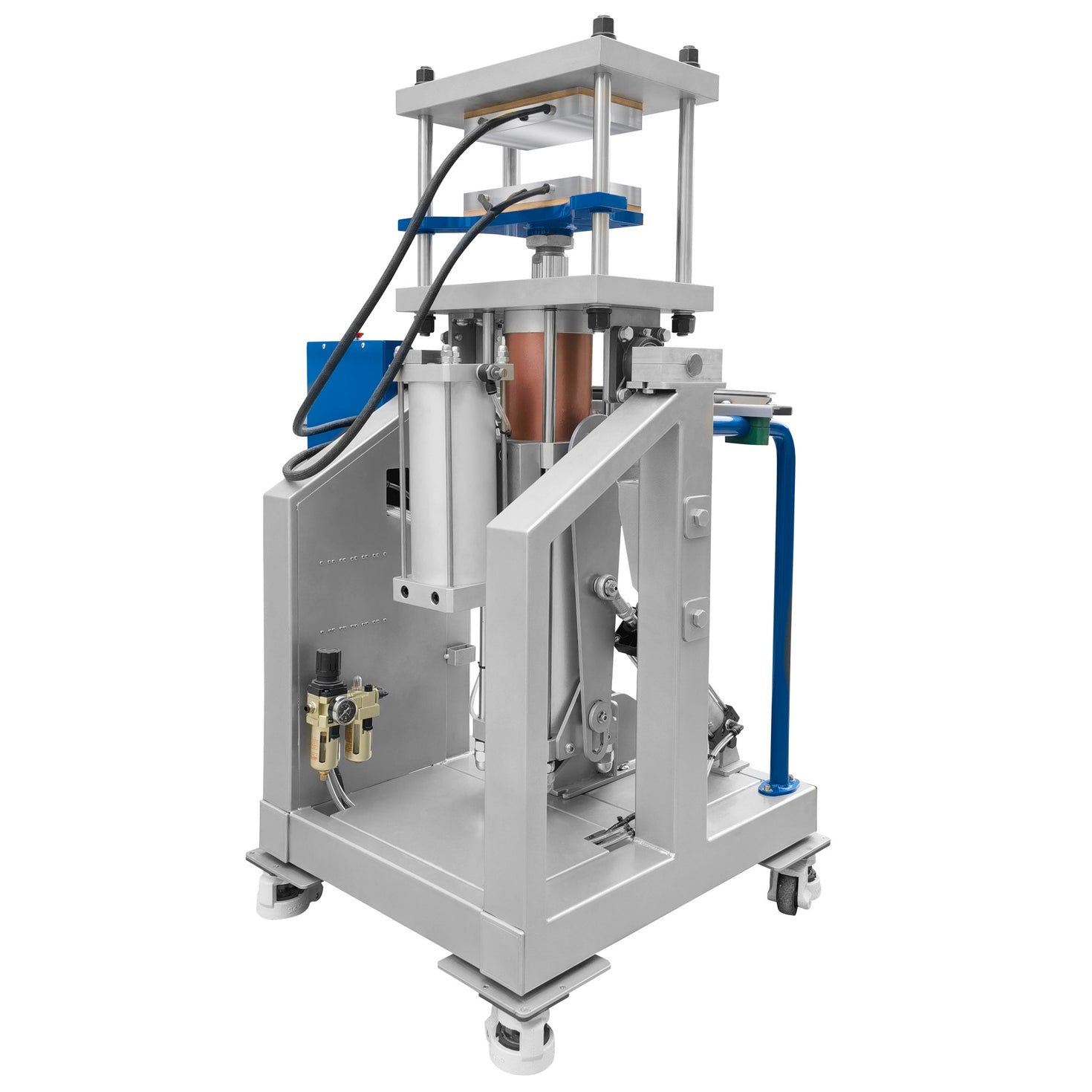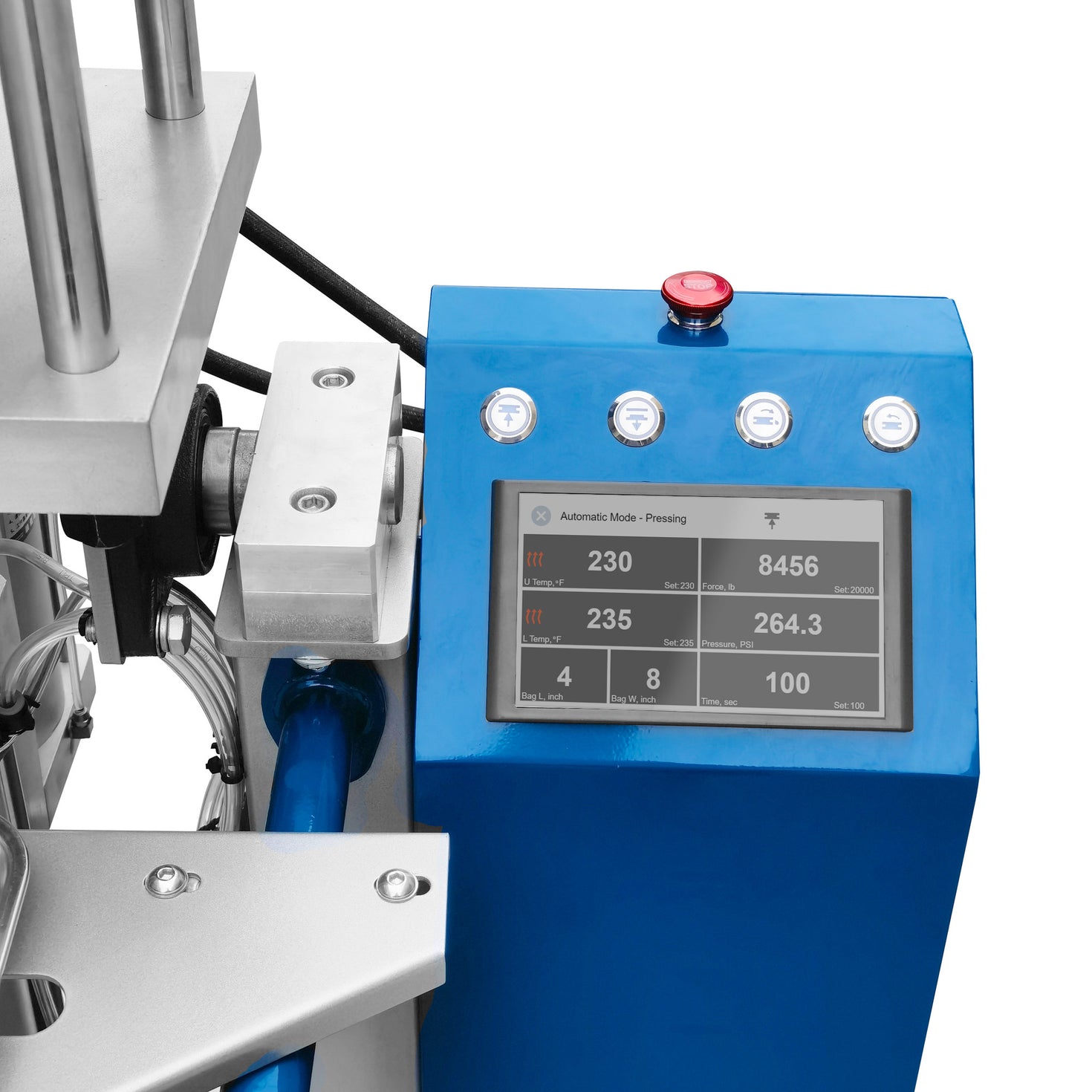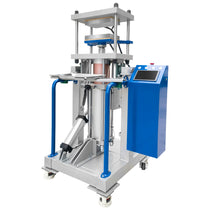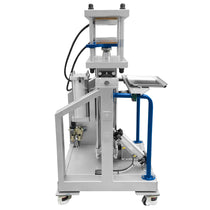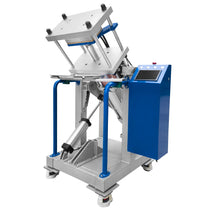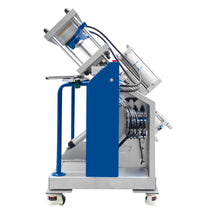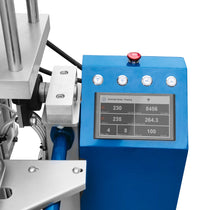 PRODUCT INFORMATION
ROSIN PRESSING TIPS
CUSTOMER REVIEWS
PRODUCT INFORMATION
Dulytek® DE40K Industrial Strength Hybrid Rosin Heat Press produces up to 20 Tons of force and is built for mass rosin production. It is similar to DE10K model but more powerful, with bigger plates, built in DripTech function, and two operation modes. This press is powered by an electric-pneumatic system. Its large heating plates are made of food-grade aluminum for even heat distribution and insulated to prevent heat loss to other parts of the press. It can extract up to 70 grams of flower per load. The microcomputer touch control unit allows you to use a lower temperature settings and precisely controlled pressure to produce premium quality oil with the best aroma, taste, and clarity. 
Technical Specifications:
Maximum press force: 40,000 lbs / 20 Tons
Heating plate size: 10 x 6 inch (260 x 150 mm)
Heating plate thickness: 30 mm
Maximum temperature: 356 °F / 180 

°C



Maximum clearance of plates: 85 mm
Power: 2000 W
Current: 18 A
Voltage: 110 V
Product weight: 558 lb / 253 kg
Certifications: CE / RoHS
Limited warranty: 2-Year 

Discreet Packaging
---
Hi. I have two questions: 1) What is the recommended capacity of material in grams per press for flower and kief/hash? and 2) Does it have the ability to store programmed settings?

The DE40K can press 40 - 60 grams materials per load. 2) The DE40K press can store and recall the receipt files and settings. The machine is under redesign. It is expected to be released in June, 2019.

Hi. Are you taking deposits on this yet?

We don't take deposite on this press. As soon as it is available in late of 2018 or early of 2019, you can place the order. For further inquiries, please email help@dulytek.com
SHIPPING
Free shipping on all USA domestic orders over $25 across all product categories.
---
PAYMENTS
We accept the following payment methods:
Credit Cards: Visa, MasterCard, Discover, American Express. The total will be charged to your card when the order is shipped.
PayPal: Shop easily online without having to enter your credit card data on the website.
---
RETURN POLICY
You can return any item purchased on Dulytek.com within 30 days of purchase.