Dulytek® Rosin Press Nylon Filter Tube, 3" x 200" Roll, Various Micron Mesh Sizes Available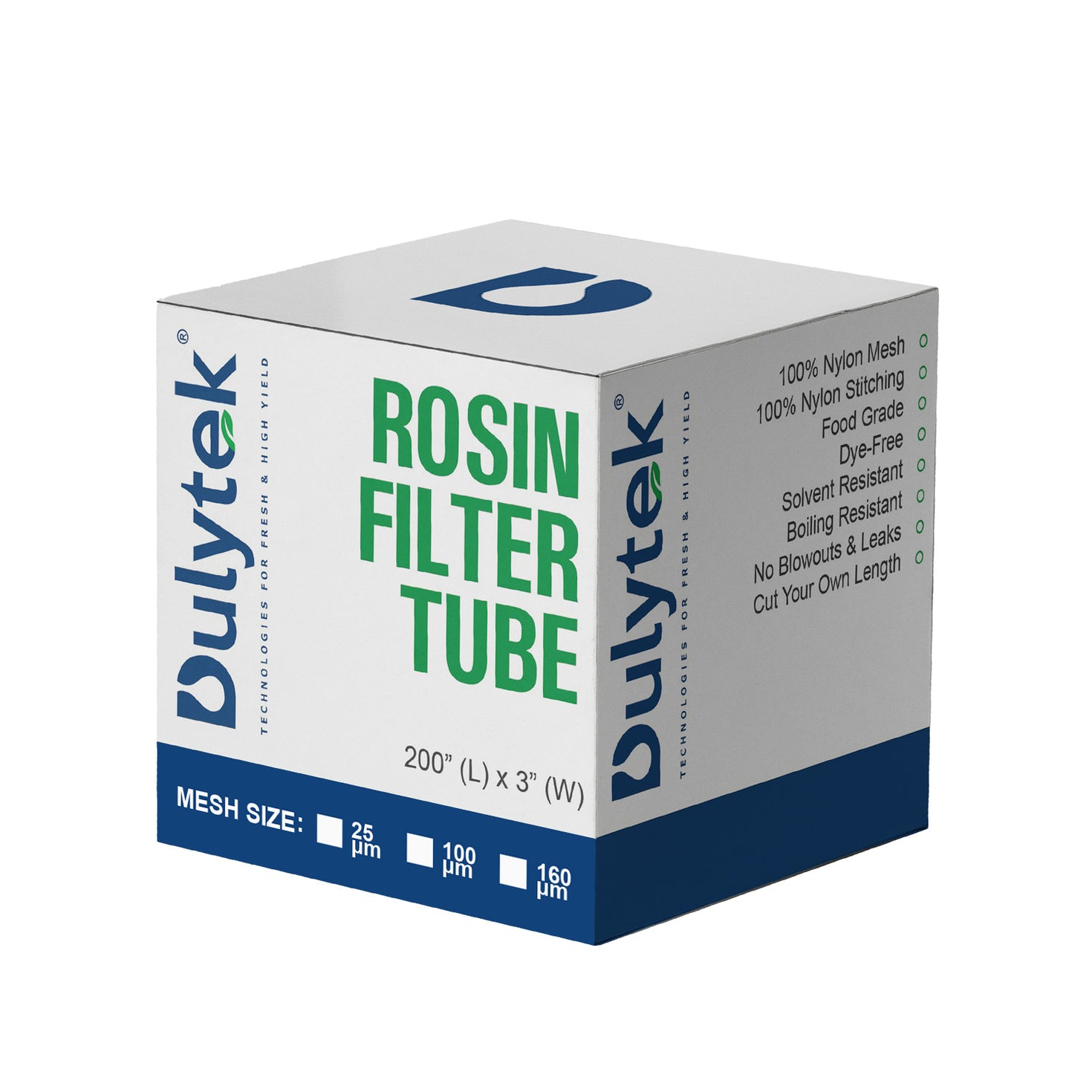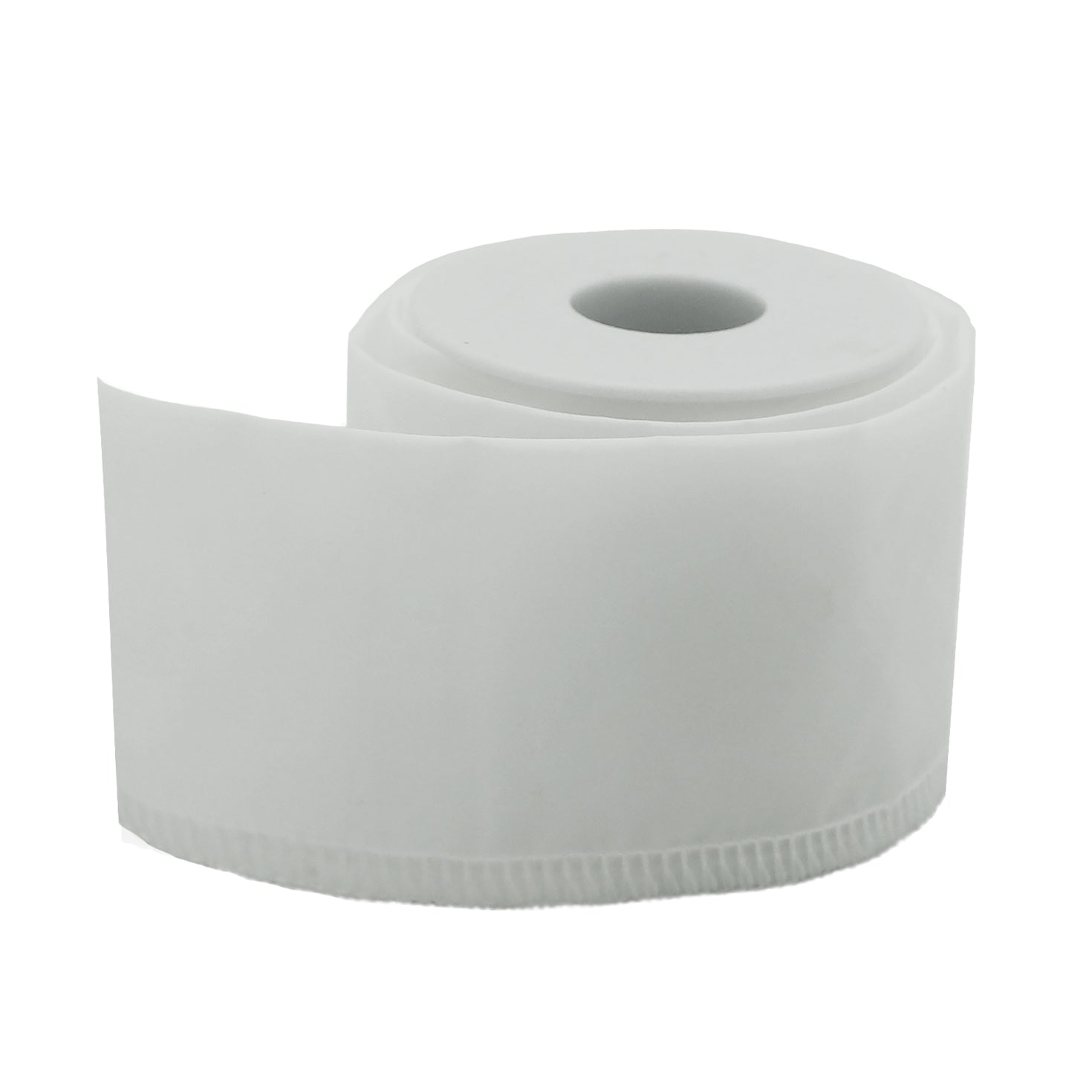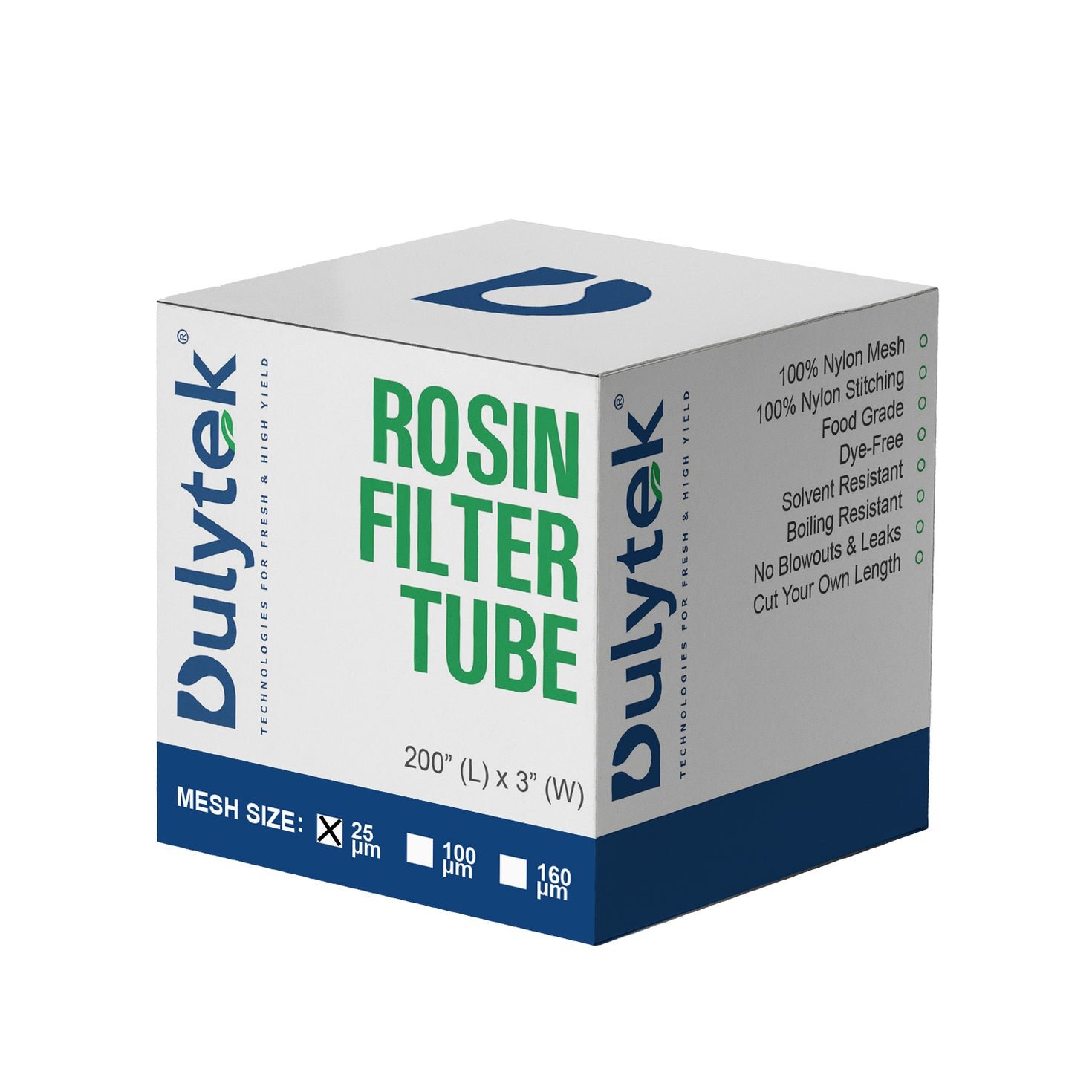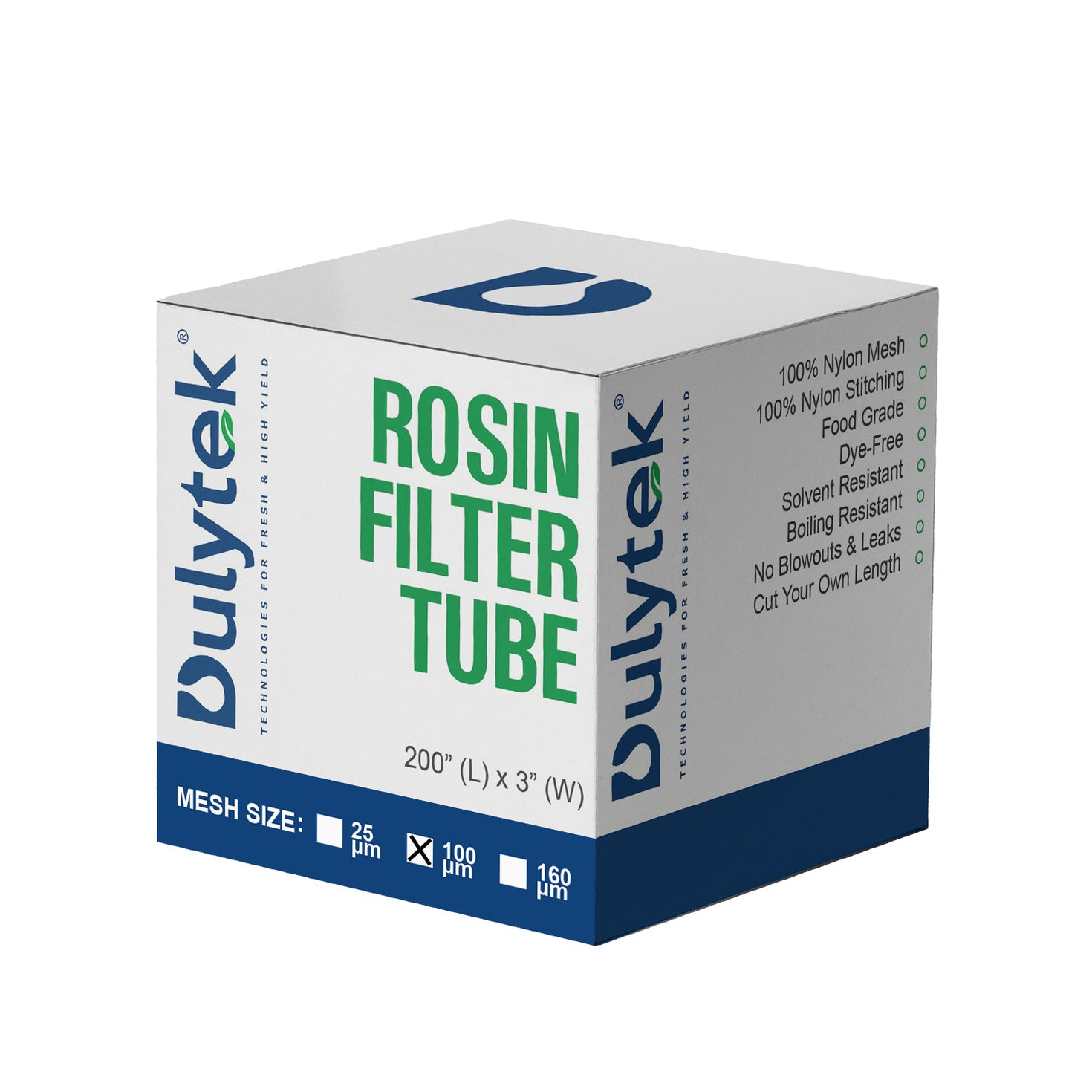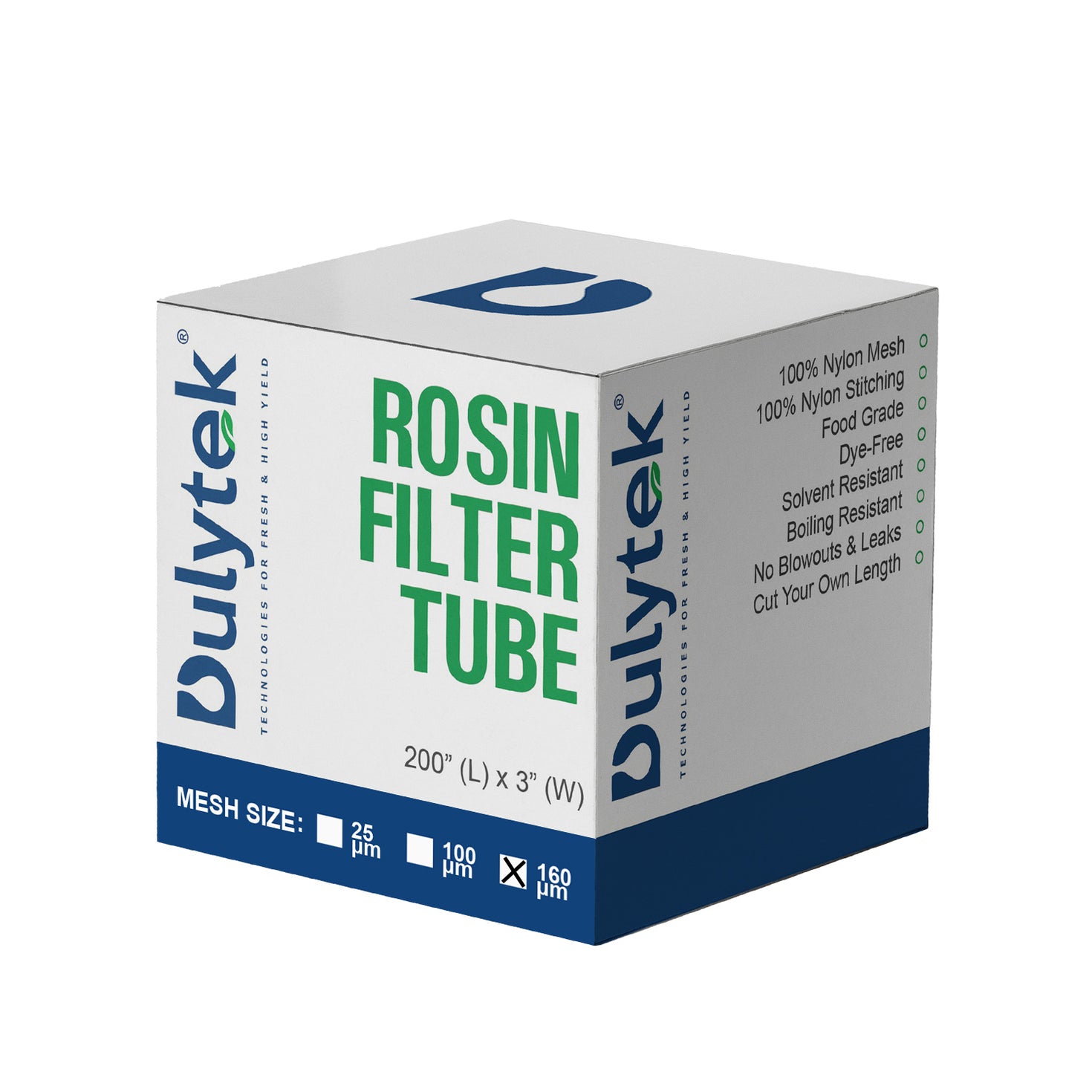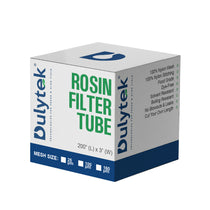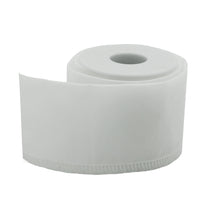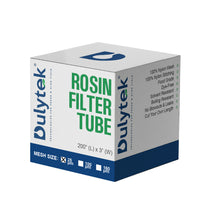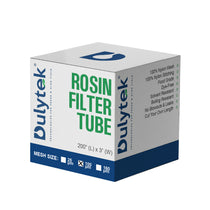 PRODUCT INFORMATION
ROSIN PRESSING TIPS
CUSTOMER REVIEWS
PRODUCT INFORMATION
Dulytek® Rosin Press Filter Tube can be cut at any length to fit plant material of any volume you want. It is used for rosin extraction out of dry sift and pollen-like herbal products. The tube is made out of the highest quality 25, 100, and 160 μm dye-free FDA-approved food-grade nylon thread that is resistant to boiling and solvents. Nylon also makes the bags durable, re-usable, resistant to breakage and blowouts. Each roll contains a filter sleeve which is 3-inch wide and 200-inch long.
Technical Specifications
Mesh Size: Microns
25, 100, and 160 μm available
Dimensions
3" x 200" / 7.5 cm x 508 cm
Material
100% Nylon
Package Dimensions
3.5" x 3.5" x 3.5" / 9 cm x 9 cm x 9 cm
CUSTOMER REVIEWS
This is a 3 inch tube, so 3inches across when laid flat. When it is full of material, what is the diameter of the cylinder?

3 inch on each side means we have 6 inch cylinder curcumference (C). The calculation for the cylinder diameter (D) is D = C/pi = 6 /3.14 = 1.9 inch. So the diameter is approx 1.9 inch.
SHIPPING
Free shipping on all USA domestic orders over $25 across all product categories.
---
PAYMENTS
We accept the following payment methods:
Credit Cards: Visa, MasterCard, Discover, American Express. The total will be charged to your card when the order is shipped.
PayPal: Shop easily online without having to enter your credit card data on the website.
---
RETURN POLICY
You can return any item purchased on Dulytek.com within 30 days of purchase.